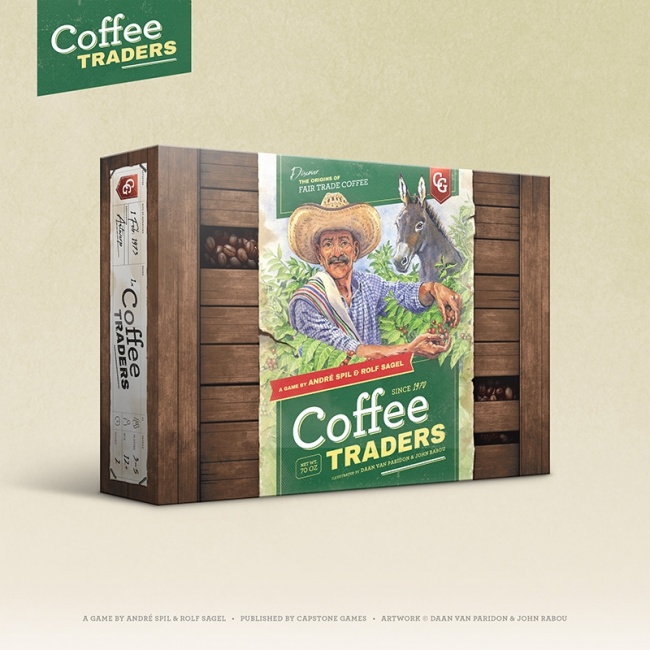 Capstone Games announced
Coffee Traders
, a new fair trade coffee-themed board game, for release in 2021.
In Coffee Traders, players take on the role of a coffee farm developers looking to trade their way to the top. Players develop the regions to grow the best coffee beans all while watching the commodities market. They construct buildings, build networks, and supply coffee to restaurants and cafes to help their coffee plantations grow and allow to ascend to the title of World's Greatest Coffee Trader.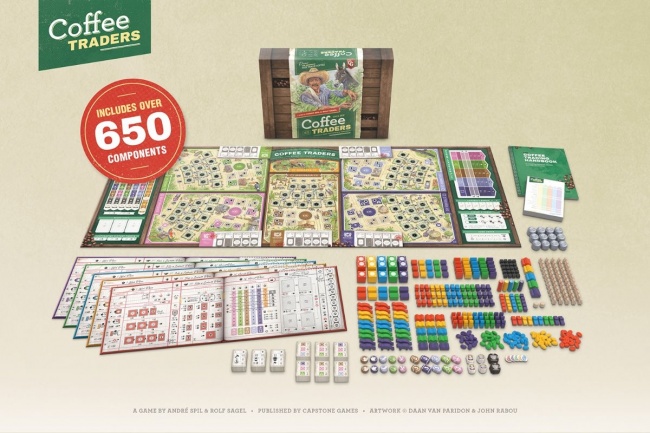 The game box comes with a large game board, 5 player boards, 387 wooden game pieces, 117 cardboard tokens, 90 coffee beans, 55 metal coins, a score pad, and a rulebook. It is for three to five players, ages 12 and up, and plays in 120 to 150 minutes. There is no word on official retail price as of this time.
Capstone Games also revealed CloudAge, a new deck-building game designed by Alexander Pfister (see "Step Into A Dark, Dystopian World With 'CloudAge'").