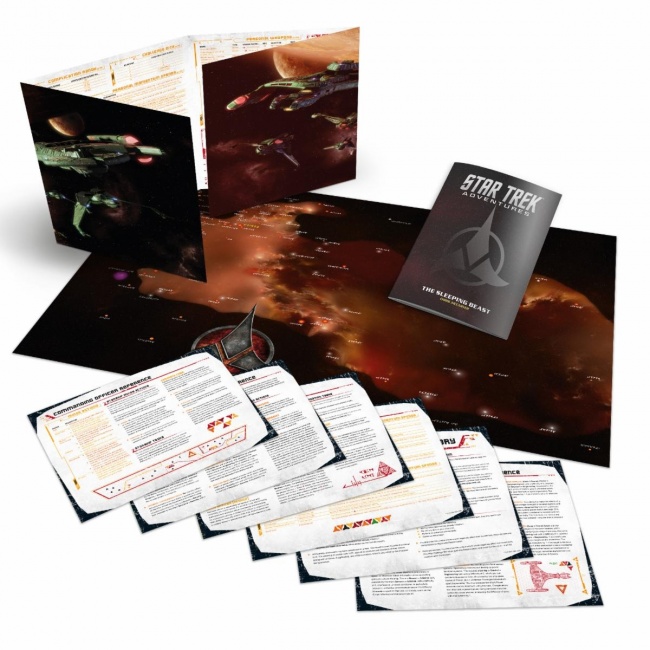 Modiphius Entertainment revealed
Star Trek Adventures Klingon Empire Gamemaster Toolkit
and
Dice Set
, for use with the
Star Trek Adventures RPG
, to release in February 2021.
Star Trek Adventures Klingon Empire Gamemaster Toolkit comes with all of reference tools a GM would need to run a game. It features a four-panel GM screen with rules of the 2d20 system and a standalone adventure one-shot. The kit also comes with a map of the Alpha and Beta sectors plus six double-sided reference sheets. This toolkit will retail for $46.83.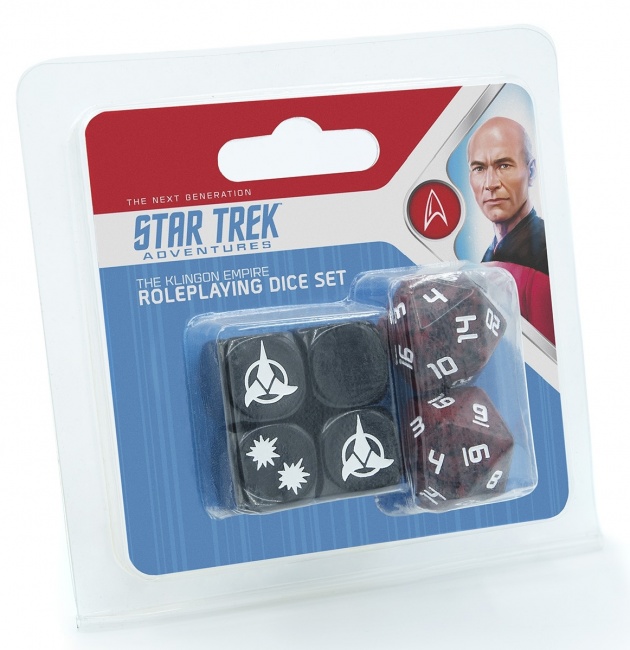 There will also be a
Klingon Empire RPG Dice Set
arriving alongside the
Toolkit
. It comes with two mottled red and black d20 dice and four custom Challenge dice. This pack will retail for $20.06.
Modiphius Entertainment also released the Star Trek Adventures: The Klingon Empire Core Rulebook, this Fall (see "The Klingon Empire Invades 'Star Trek Adventures RPG'!").