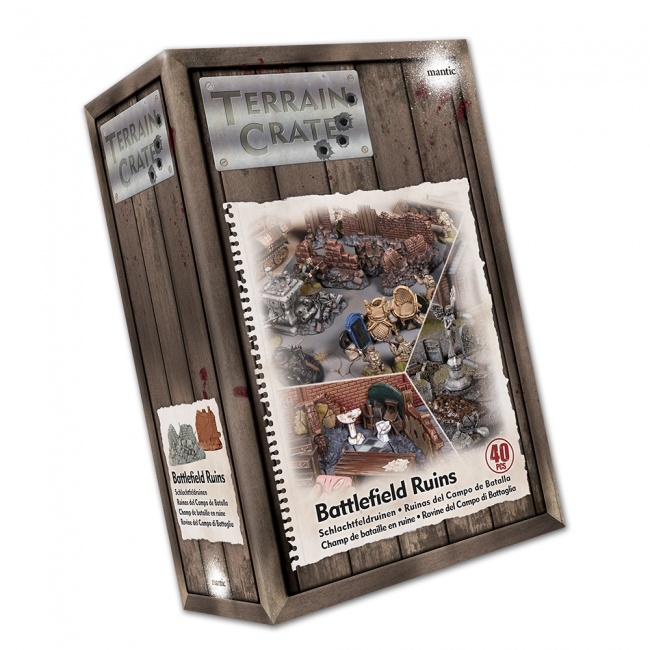 Mantic Games will release five new
Terrain Crates
, miniatures scenery sets, in December.
Each of the new Terrain Crates offer different scenery that are all related to modern battlefields. Battlefield Ruins comes with 40 pieces of bombed out and depleted scenery for representing areas ravaged by war, and retails for $79.99. Battle-Damaged House (10 pieces) and Village Church (16 pieces) come with miniatures found in broken-down structures. Both of these sets retail for $29.99.
Battlefield Debris features 10 pieces of debris commonly found in war torn areas after a battle has been fought. Checkpoint Tango is a military-style raising gate, that comes will 11 pieces, where troops can stop and search citizens trying to cross a border. Both of these sets also retail for $29.99.
Mantic Games released a half-dozen new Terrain Crate sets in March (see "'Terrain Crate' Heads for New Locations").
Click on Gallery below for full-size images!