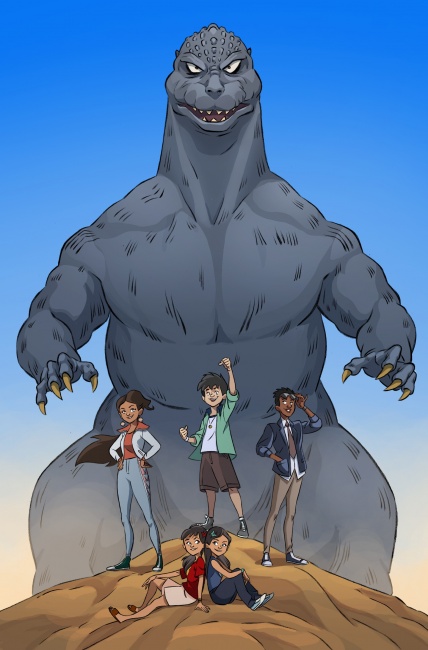 IDW and Toho International, Inc. have announced a multi-year licensing deal for
Godzilla
, as well as related monsters from the live action films, for publishing and games.
Starting in spring, Godzilla and his monstrous cohorts will be headed to IDW's comic books, graphic novels, trade collections, art books, coloring books, journals, tabletop games, and puzzles. This deal also includes the rights other heavyweight monster names like Mothra, Rodan, and King Ghidorah.
"By expanding beyond comics with wide-ranging books, games and more, we're sure that our iconic kaiju will leave monstrous marks on these products that consumers across the globe, young and old, will never forget." says Lora Cohn, Managing Director, Toho International, Inc.
IDW will also claim worldwide distribution in this deal for Toho's Godzilla comic book, graphic novel, gaming, and merchandise program. The only exemption for the distro deal will be in certain parts of Asia. Their first project under this deal will be a five-issue comic miniseries, by writer Erik Burnham, artist Dan Schoening, and colorist Luis Antonio Delgado, aimed at middle grade readers.
Godzilla has been a busy license throughout 2020. WotC put Godzilla characters in their Ikoria: Lair of Behemoths set (see "Godzilla Pantheon to Appear in 'Magic: The Gathering - Ikoria: Lair of Behemoths'"), Funko released a board game (see "Funko Tears Up Tokyo in 'Godzilla: Tokyo Clash'"), and The Op partnered with Toho for two games (see "The Op Partners with Toho International for Two 'Godzilla' Brand Games").