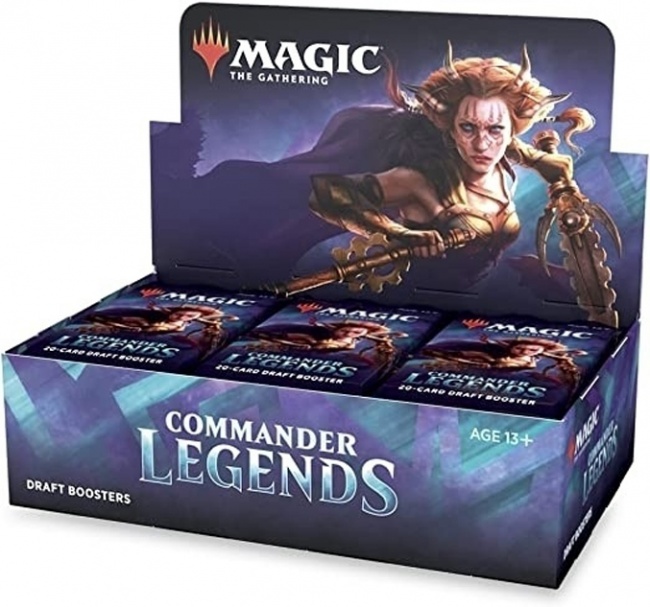 TCGplayer recently released its November data showing fluctuations in sealed product value over the course of the month, revealing new trends for the TCG collectibles market (see "
TCGplayer Top 25 Sealed TCG Products - November 2020
").
Last month (see "TCG Market Analysis: Taking a Closer Look at TCGplayer's Top 25 Sealed Product Prices"), 18 of the 25 products listed showed decreases of up to 23% from the beginning to the end of the month, which established a short term downward trend for the Top 25 sellers. The October data was particularly brutal for the Magic: The Gathering Zendikar Rising product line; Collector Boosters and Set Boosters lost 20% in value over the month.
Luckily, for WotC, redemption has a name. And, that name is "Commander Legends."
Not only does the Commander Legends product line hold four of the top six slots, it is also experiencing a smaller decrease in product value post-release (between 6%-13%) than Zendikar Rising last month. The only exception to this is the Commander Legends: Commander Deck Set of 2, which took a 29% decrease over the month, but this is likely due to it being a pre-constructed product. The fervor over Commander Legends is rooted in blind-pack products, where collectors can rip packs to find one of the four big hits in the set: Scroll Rack, Vampiric Tutor, Mana Drain, or the coveted Jeweled Lotus (see "Wizards of the Coast Unveils a Jeweled Lotus Card for 'Magic: The Gathering' 'Commander Legends'!").
As a secondary bit of good news for WotC products, the Zendikar Rising Collector Booster Boxes seem to be finally stabilizing around $200. They took a big hit a month after initial release, but it looks like they have settled into their new price range as their November decrease was marginal.
Pokemon TCG turned in a stellar performance in November as Vivid Voltage Booster Boxes (see "The Pokemon Company International Reveals 'Sword & Shield: Vivid Voltage' ") are going for 35% more than they were on pre-order! The Pokemon TCG continues to be the hottest product on the market as new sealed boxes just continue to shoot towards the moon with no end in sight.
Yu-Gi-Oh! is still going strong as well with their products claiming four of the top ten slots. Their first edition of the Phantom Rage (see "'Yu-Gi-Oh! TCG' Summons 'Phantom Rage'") set release cracked the top five, but the booster boxes lost 27% since their release on November 6. Look to see if these booster boxes stabilize in next month's data.