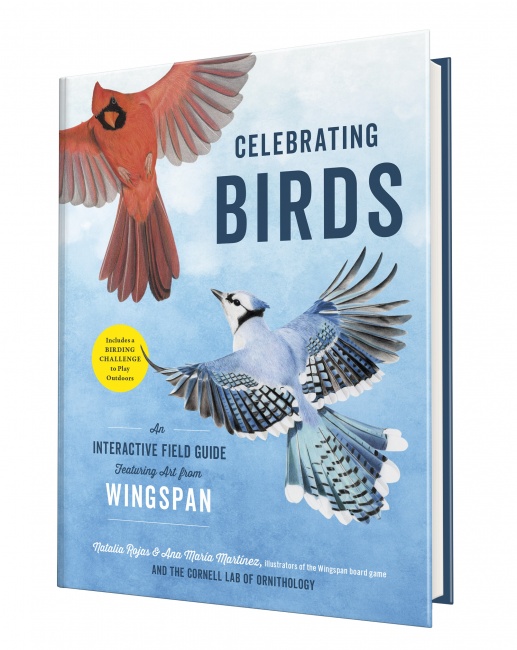 Harper Design, an imprint of HarperCollins Publishers, unveiled
Celebrating Birds
, an ornithological field guide, for release on April 6.
Elizabeth Hargraves' smash-hit Wingspan (see "Stonemaier Games Sales Up 33% in 2019") will be migrating to a new publishing medium this Spring. HarperCollins will release a 352-page illustrated, full-color field guide by Wingspan artists Natalia Rojas and Ana Maria Martinez containing information on 181 birds found in North America. This book features descriptions of the birds provided by the Cornell Lab of Ornithology, and also includes a scavenger hunt where players can collect points based on the birds, nests, habitat clues, and feeding leftovers they observe in the outside world.
Celebrating Birds is an ultimate companion for fans of the game as well as a practical guide for bird-watchers. It will retail for $29.99.
Click on Gallery for full-size cover images!