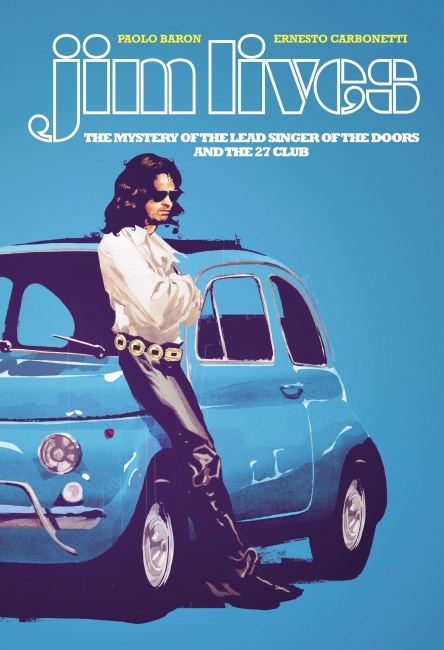 Image Comics revealed
Jim Lives: The Mystery of the Lead Singer of The Doors and the 27 Club
, a new conspiracy-fantasy original graphic novel, for release in 2021.
This is the second OGN in a trilogy of conspiracy fantasy books, beginning with 2020's Paul is Dead which is about the fictional death of Beatles' singer Paul McCartney. This time Paolo Baron and Ernesto Carbonetti create a conspiracy fantasy about the enigmatic The Doors singer Jim Morrison, who allegedly died at age 27 in Paris France. The OGN follows the tale of a man searching for his journalist son that vanished after sending a last message reading: "Jim Morrison isn't dead, he's hiding out here in Italy, I saw him with my own eyes." Baron offered the following comment on the creative process behind writing this book:
"I wrote Jim Lives by continuously listening to The Doors vinyl records while I was in the small village where I set the story," said Baron. "At one point I really saw him. I mean Jim."
Other comic companies also have rock star-based GNs planned; Z2 Comics will release a GN biography of Elvis Presley (see "Z2 To Release 'Elvis: The Graphic Novel'").
Click on Gallery below for full-size image!