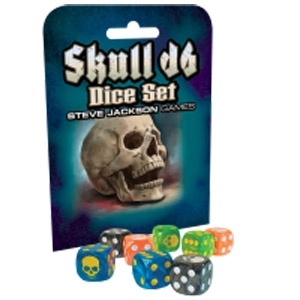 Steve Jackson Games unveiled
Skull d6 Dice Set
and
Cyberskull Dice Bag
which are scheduled to release in February.
Looking for morbid gaming accessories to fill end cap space? SJG has it covered with this new set of pearlized six-sided dice. The Skull d6 Dice Set comes with eight 16 mm six-sided dice in four different colors for $8.95.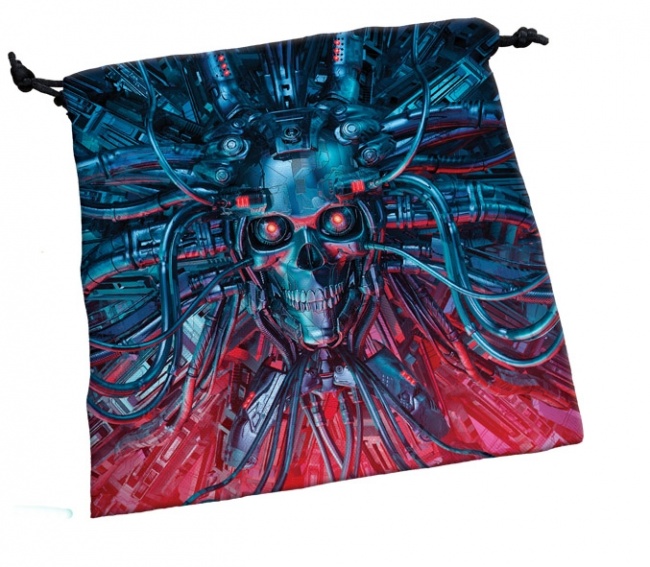 Their
Skull d6 Dice Set
can easily be paired in a display with SGJ's
Cyberskull Dice Bag
. It is 7" by 7" satin-lined bag that holds up to 100 dice, and features
Terminator
-like artwork on the front and back of the exterior. The
Cyberskull Dice Bag
retails for $11.95.
Steve Jackson Games also recently released The Zodiac Dice, a set of 12-sided dice with the zodiac symbols on them (see "Roll Up Fortunes With 'The Zodiac Dice'").