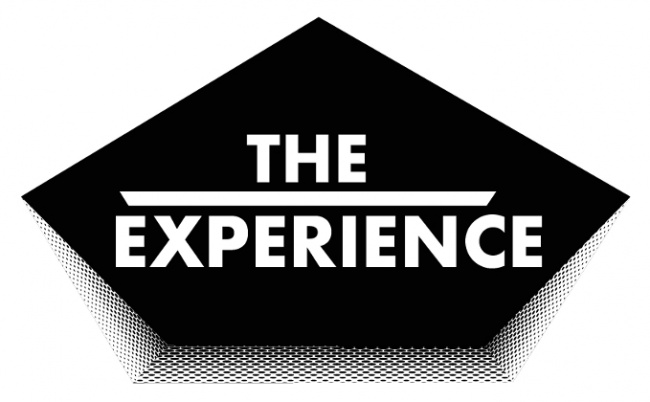 Dynamite Entertainment CEO Nick Barrucci and Comic Book Shopping Network co-founders Jen King of Space Cadets Collection Collection near Houston, Texas, and Jesse James of Jesse James Comics in Glendale, Arizona have partnered to form a new streaming network organized around shopping at comic stores. The new network will combine shopping shows by comic retailers of the type pioneered by the Comic Book Shopping Network on Facebook Live (see "
Reach a New Customer Base Selling on Facebook Live
") with entertainment that appeals to the same viewers in a drive to expand the audience for comics generally, and to stimulate sales by retailers on the platform.
"My sincere and fervent desire is to have The Comic Book Shopping Experience point directly back to Local Comic Shops, and give viewers the excitement and information they need when they arrive there, and to grow the market by reaching out to folks that have not yet been exposed to the awesome creativity that comics represent and what they have inspired in the entertainment industry," King said of the new venture.
Programming will launch with a weekend-long virtual convention experience this weekend, January 16-18, featuring at least 60 creators, Barrucci told us. Regular programming will begin Tuesday evening, January 19. The Experience programming will be streamed on Facebook, YouTube, and The Experience website.
The three bring considerable experience that is directly relevant to the new venture. King and James' Comic Book shopping Network, which hosts comic retailers promoting specific products and taking orders through Facebook, has up to 18 hours a day of programming from 23 retailers. The Facebook group is approaching nearly 5,000 members (with 92% monthly engagement), and the top live show has drawn 10,000 live viewers, King told us. King also organized the Plan C Distribution Facebook group, where publishers and creators promote their products to retailers, early in 2020. Barrucci not only captains comic publisher Dynamite Entertainment, he had decades of experience selling on shopping channels QVC and Home Shopping Network in the U.S. and other countries through his company Dynamic Forces. Kyle Northrop has been named Executive Producer of the Experience.
We interviewed Barrucci and King to find out more about this new shopping/entertainment streamer (edited for length and clarity).
ICv2: What kind of programming are you going to create for the Comic Book Shopping Experience?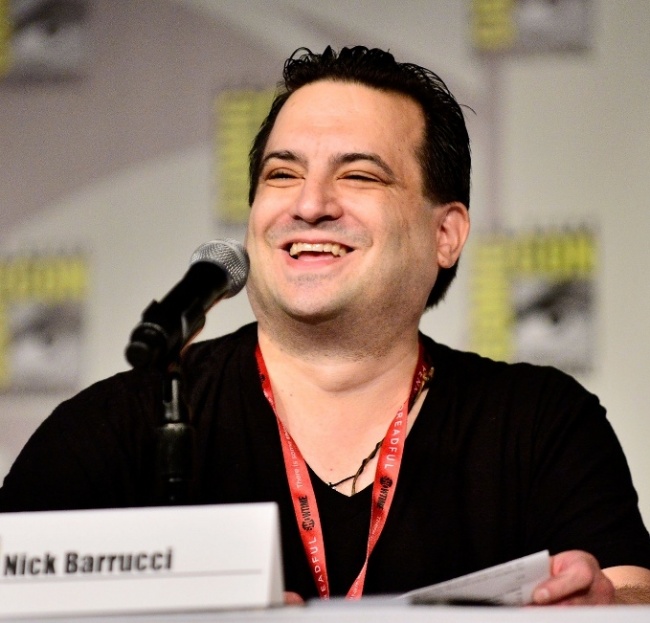 Nick Barrucci:
We will be having, to begin, four-hour blocks per day of new content, which obviously will then be archived and everyone can see on an ongoing basis. What we're doing inside the sales programs is that we're going to have some informational segments in each hour. If an hour program is 60 minutes, 44 minutes or so will be sales.
The other 16 minutes will be commercials and promotions. We plan on promoting the comic market; we plan on promoting comics that are in stores, the Comic Shop Locator service, news sites. We really want to make this a platform to grow the industry. Instead of this being similar to what many retailers are doing right now on Facebook, which is doing two hours of straight sales, we're creating sales and entertainment.
We expect this to hit a larger audience that isn't there today; we expect to brand this outside the comics market.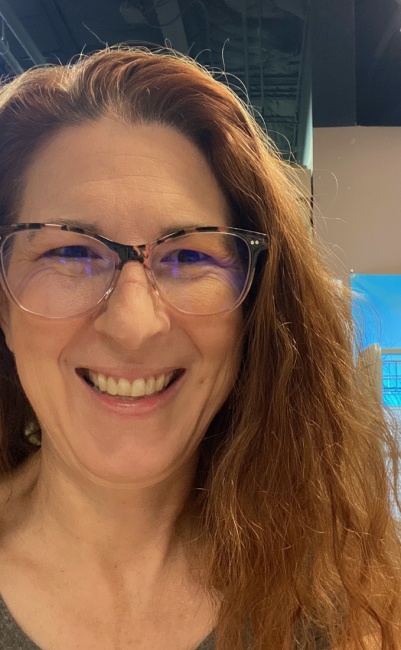 Jen King:
I think that what the comic book industry has struggled with for a while as we feel like we've gotten topped out for what we're going to have for our customer base, that we're just keeping on trying to maintain our customer base, when we know that there's a possibility of a larger customer base for comic books.
We don't see people watch
Wonder Woman
, for example, and then run to the nearest comic book shop and try to find the source material. I think it's a little bit of a disconnect that they mainly don't know that it exists because they don't advertise that as part of the films. It's not their job to do it. It's our job to reach out to those people.
I keep on meeting people that have always wanted to collect comic books, or have been at a loss for where to find comic books, or feel like they might not be comfortable in a comic book shop.
They feel like if you don't have a knowledge base, that you might not feel comfortable there. They don't know that it's a very helpful industry, that we're more than helpful, more than willing to teach. I think that this is a way for us to reach out to people that either never knew they wanted to collect comic books, and will feel more comfortable if they have more knowledge going into it.
Even people that have been into comic books and are collecting comics currently, there's so much extra knowledge that we can give to them, and entertainment, and pointing them into the lives of the people that are creating the books themselves. We plan to do a lot of interviews, and we're hoping to do a lot of showing artists doing what they do live so that people can see how much work it takes. There are a lot of all of these aspects that are dispersed all through YouTube, and Facebook, and Instagram. We're hoping to put it all in one place so it's easy for people to find and super easy to consume whenever they have a chance to.
ICv2: You've said that Jen and Jesse approached you, Nick, with this idea. What was your reaction?
Barrucci:
When I saw what they were doing, the passion they put into it and what they've built, their knowledge, their experience, my knowledge, and my company's knowledge and experience, I saw the potential to build what will, hopefully within the year, be a 24-hour shopping channel, but more than a channel, an experience.
It's not going to be 24 hours of sales. There will be blocks of entertainment. There will be blocks of information. We're going to try and make it fun. No two-hour block will be pure sales. If people want two-hour block of sales, Jen and Jess have the CBSN. If they want to be part of something bigger, it's the Experience.
We are handling everything with the Experience differently than the way the CBSN is being handled. CBSN is very laid back. The retailers are drawing in their audience as well as drawing from the audience from their Facebook page. We are creating more different standards for the channel because we expect this to grow.
ICv2: Different standards, what does that mean?
King:
The thing that makes it really different and unique is that, unlike normal live sales that you see on lots of different streaming services now, we have a production team. Everybody that's going live has actually had a production meeting before going live. We'll have professional graphics and animations to lead into the shows.
We're going to have this really cool thing that happens in between shows. If I had a show that backed up against Jesse James' show, we have a section that happens in the middle where we both get to be on screen together.
We have a chat about what's going on in our comic book stores, what's going on in our lives, why we wear what we wear, just fun stuff that lets people get to know us as people and can see what it's like to be in a comic shop. Some of it'll be about what's going on behind the scenes.
It makes it a much different feel than if we just had, for example, a show that sold and then some commercial and then another one that sold. It'll be clear that we all know each other and that we're part of a bigger community.
That's important because there's a lot of mystery that happens behind the door of comic shops. There's quite a lot of people that still believe that comic shops are dark dungeons, and you have to know the secret handshake to get in, [laughs] and those kinds of things.
We'll make it very clear that there's a lot of shops out there that look exactly like any retail establishment you would go into, well-lit and with all of the amenities.
ICv2: You mentioned producers. What's the staffing of this new entity?
King:
Currently, we have two producers. We have a head producer and another producer that's going to be part of the daily run of shows. We're going to add producers as we add shows so that we can get to where we have someone always producing for every hour that we're going to be on.
Barrucci:
Plus we have independent contractors, graphics people that we're working. Just to really hone in on what Jen said, if someone is doing a two-hour show the day before the show, they're having a two-hour meeting with the producers, going over what they are selling, how they are selling it, making sure the producers go over with them where their breaks are so that they're ready.
All the shows, people have to have two to three people helping. It can't be a one-person operation, which can be done the way they're doing it now, because you need people looking at the timer, making sure they move the product quicker.
ICv2: What's your business model?
Barrucci:
The business model is build it and they will come, we hope. [laughs]
ICv2: For a retailer that's going to participate initially, no fees?
Barrucci:
Not at all.
King
: We do plan on selling sponsorships and ad space. As you know, when you first start something, no one's going to put their money into something that doesn't have its numbers yet.
We acknowledge that we're going to have to create the content and prove it out. Then we'll hopefully have lots of people that want to come on and join in, and sponsor sponsorships, and get ad space as they realize there's going to be lots and lots of eyes on it.
Barrucci:
First, we want retailers to make money. We want them to be a part of this. By the time we figure out how to monetize this, I think that the three of us are going to be into it for six figures.
This industry is part of my family. We want to make sure that even though while we are selling items to generate money to pay our employees, to pay our staff, and also to fund some money to help pay for this endeavor, the most important thing is if we can get more people into the comic stores, and we strengthen the retailers, and we strengthen the publishers, the more the industry will grow.