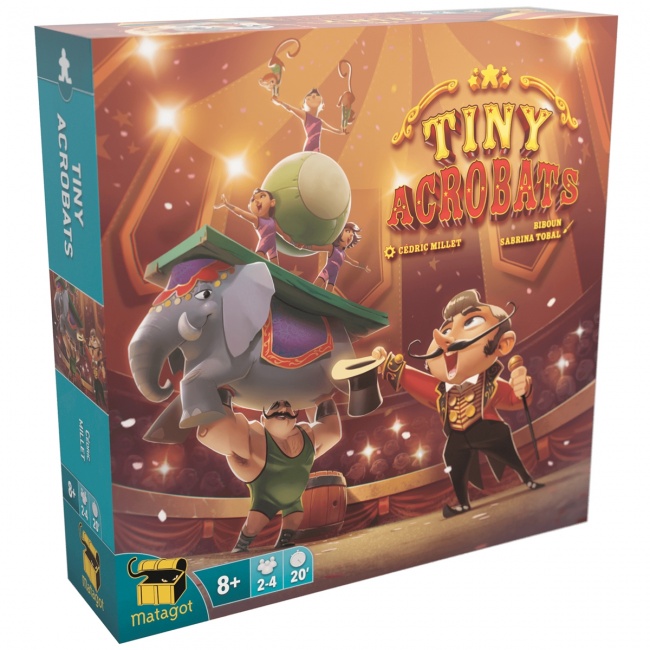 French game publisher Matagot has revealed plans for three new games releasing this year, including the dexterity game
Tiny Acrobats
and the party game
Platypus
, both scheduled for Q3 release, as well as the deck-building game
Nine Ravens.
Tiny Acrobats, from Meeple Circus creator Cedric Millet, builds on the ideas from his earlier design, challenging players to use wooden "meeples" in a variety of animal shapes to create improbable acrobatic towers. The new game features streamlined scoring and a system to represent the changing demands of the public, which players must strive to satisfy over three rounds. Designed for 2 to 4 players, ages 8 and up, games last around 20 minutes.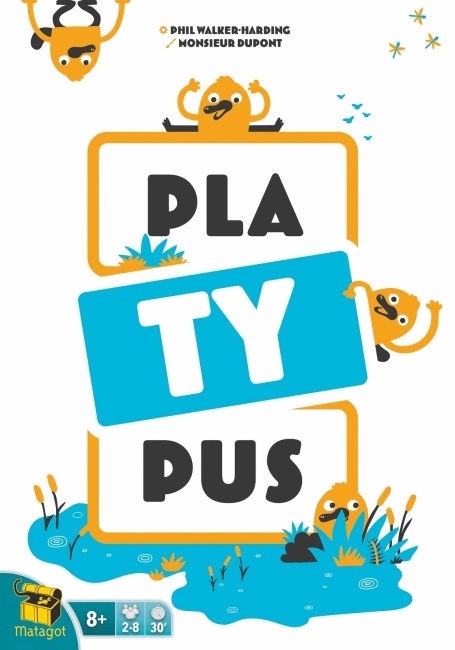 Platypus
is a deductive game inspired by the anomalous animal of the same name. A set of cards with words that could potentially describe an unknown entity are laid out. The "guides" then try to steer the "explorers" to select the correct card from the tableau through the use of "adjective" cards. For 2-8 players, ages 8 and up, games take about half an hour.
Created by Grant Rodiek (Cry Havoc), Nine Ravens was originally published by Hyperbole Games in 2017 under the title Five Ravens. In this drafting and deck-building game, players become leaders of a band of thieves trying to grab relics. Matagot's new edition will feature upgraded components that were designed to make game play more intuitive. Intended for 2-4 players, ages 12 and up, games take about 20 minutes to play.
Matagot plans to raise funding to produce Nine Ravens through a Kickstarter campaign launching in Q1. The release date has not been announced.
Next month, the company will launch the semi-cooperative worker management game Rapa Nui (see "Move Moai Across 'Rapa Nui' to the Coast").