Online retailer and community site ChannelFireball.com parent Superstars of Sports, Inc. and game store point-of-sale software company BinderPOS are merging, the companies announced, and plan to launch an online collectibles marketplace in Q2 2021.

The new company will be called CFB Group and headquartered in Henderson, Nevada at the Superstars of Sports HQ. Top management will be BinderPOS CEO Joshua Grant, who will be CFB Group CEO, and Superstars of Sports CEO Jon Saso, who will be what sounds like a very active CFB Group Chairman.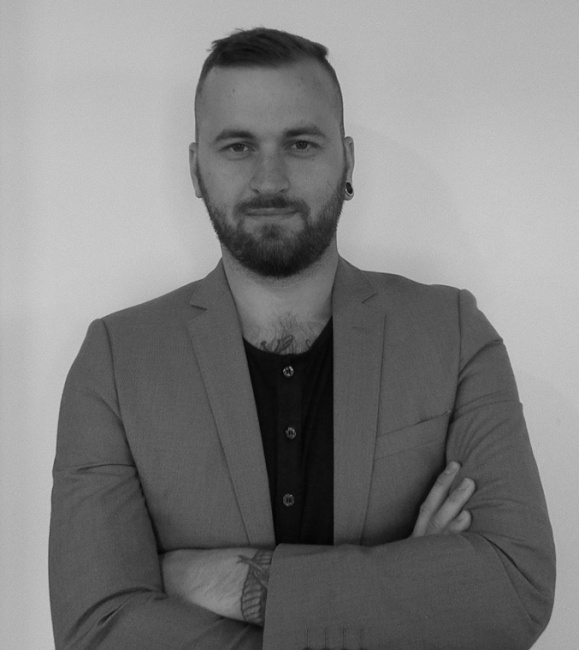 "We've structured the company in a way in which Jon and I work together a lot of ways," Grant explained. "He's more at a board level, whereas the direct business operations falls upon myself as CEO. John is extremely hands on when it comes to being in there. He's got years and years of experience and knowledge and knows the brand and the audiences through and through. Making sure that he's fully engaged is very important to making sure that we provide the maximum level of value to this marketplace and the CFB Group."
The planned collectibles marketplace will launch with three TCGs,
Pokemon, Magic: The Gathering
, and
Flesh and Blood
, with plans to expand into other collectibles as well, CFB Group Chief Marketing Officer Mashi Scanlan told ICv2. Sellers will be limited to retailers; there will be no peer-to-peer sellers on the marketplace. The BinderPOS retailers software will integrate with the ChannelFireball marketplace, but retailers will not need to subscribe to the BinderPOS platform to participate.
"CFB Group knows that Local Game Stores are the key to this industry's growth; our platform and business model are designed around the mission of helping the LGS community thrive and grow," Grant said in a statement accompanying the announcement.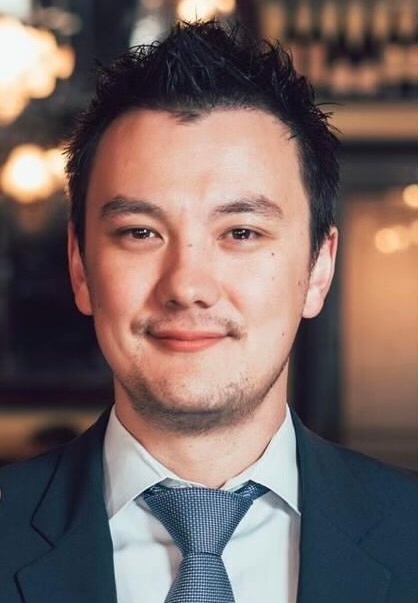 ChannelFireball parent Superstars of Sports was founded in 1993 as a retail store focused on sports cards. "Sports memorabilia went down, and
Magic: The Gathering
rose in popularity at the same time in the late 90s, so
Magic
took over the store," CMO Scanlan explained. The ChannelFireball site was launched in 2009. "The way we grew ChannelFireball from launch was that we had free strategy content available on the website. That was our big pull. We didn't do traditional marketing, like PPC or SEO or anything. We just had content, and people came to the website."
ChannelFireball has grown into a content site with over four million unique visitors in 2020, a top
Magic
esports team, and a global events coordinator, as well as an online and brick-and-mortar retailer. Scanlan concurred when we told him we estimated that ChannelFireball was the third or fourth largest online retailer of
Magic
singles, with TCGplayer, which operates an online marketplace as well as retailing cards on its own behalf, the undisputed leader.
After helping a retailer develop software for their store, BinderPOS began actively seeking new customers in 2019, and started a push in the U.S. and Canada early in 2020 (see "
BinderPOS Expanding in U.S. and Canada
"). With around 200 retailers using its software by early 2020, the company has doubled to around 400 retailers as of early 2021. "A pretty consistent number for us is about 30 new stores joining our platform every month," Grant said. "We've had a really good retention rate with clients. We've been getting big fast and having to scale; obviously, there's always challenges with that. We're coming to a point now where we've just gone through another round of hiring on the BinderPOS side. With the infrastructure of CFB Group to also help with that scaling, we're in a very good space for 2021. There's no signs of that slowing down at the moment. We're about to announce a bunch of valuable integrations for stores, to popular marketplaces and new sales channels, which will also help a lot."
BinderPOS currently offers integrations through Shopify to Google Marketplace, Facebook Marketplace, Instagram selling, and Amazon. "We will be announcing our integration with eBay in the coming weeks, moving away from the Shopify structure," Grant said.
The companies began talking about working together at GAMA Expo last March, Grant told us. "Discussions between Jon Saso and myself started at GAMA," he said. "We were discussing ChannelFireball coming into the BinderPOS platform as a customer. As we discussed further and I realized how closely our goals aligned, we began quickly exploring the idea of working together, which turned into a little bit more of Jon and myself being very passionate about this industry and driving growth. As a retailer himself and experiencing the recent changes of the world, we decided that we wanted to change our focus and work together to do something for this industry. BinderPOS, of course, has always been more of a B2B brand, but coming together and creating the CFB Group turned us into a community brand.
"We really want to have a focus on growing the collectible space, growing the hobby industry, but at the same time, a huge focus on adding even more value to our local game stores and helping them grow online. Jon did a very good job with ChannelFireball over the years, obviously, capturing an audience, maintaining an audience, growing an audience online. A lot of local game stores could really benefit from that.
"We're turning this into the playbook. We're getting this content, getting this marketing, getting this channel open so that all the local game stores can get in on it. That's, I suppose, our unique point of difference here. We're not letting everyone trade on this platform. This is really for businesses to utilize our marketing strengths and our audience."
Asked about funding, Grant said, "We will be looking at running a formal Series A this year."
We asked about the future of live events, which had been an important part of ChannelFireball's business before the worldwide pandemic effectively suspended them indefinitely. "As soon as the opportunity to safely hold live events again comes up, we will be out there advocating and pitching for live events," Scanlan said.
The company will use ChannelFireball's Covid-era experience running online events to host a retailer Zoom event on February 13, the first LGS Con, to launch the B2B push for the online marketplace. The event will feature industry professionals, game publishers and educators for a day of talks to help retailers succeed in the hobby space.