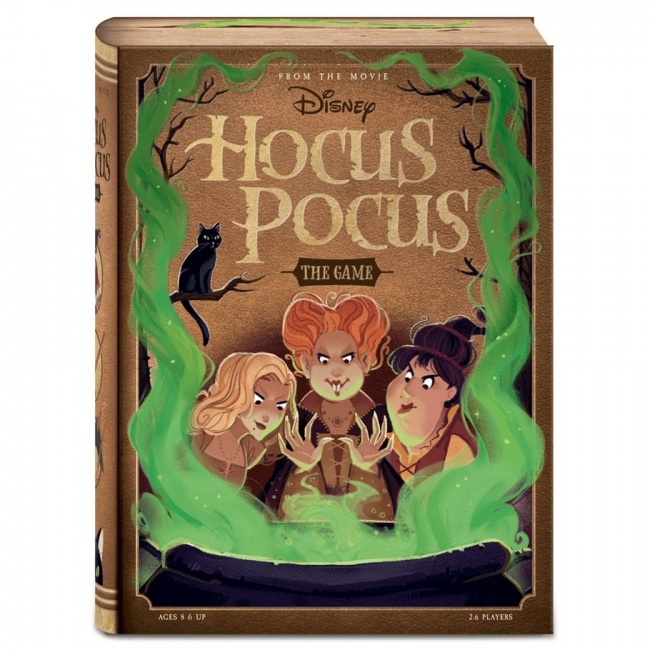 Ravensburger NA announced that
Hocus Pocus: The Game
, a new board game based on the 1993 Disney movie, will be releasing into retail stores in February. This game was originally released into Target and onto Amazon back in 2020.
Disney's rerelease of Hocus Pocus into theaters and on Disney+ in 2020 introduced a whole new generation to the now beloved Halloween movie. Ravensburger lights the Black Flame Candle once again and now it's up to players to stop the wacky witches from enacting their evil plot. This is a cooperative board game where players need to play potion ingredients into the cauldron and match other colors or ingredients. Binx will also be there to offer a helping hand to aid the players in defeating Winnie, Mary, and Sarah for the final time.
The game box comes with a Cauldron board, 50 Ingredient cards, a Witch board, 13 Spell cards, a Sun token, a Stun token, 4 Trick tokens, a Binx mover, and a rulebook. It will retail for $24.99.
Ravensburger NA also released Harry Potter Strike, a dice game, into the U.S. hobby channel (see "Ravensburger Will Release 'Harry Potter Strike' Into U.S. Hobby Channel").