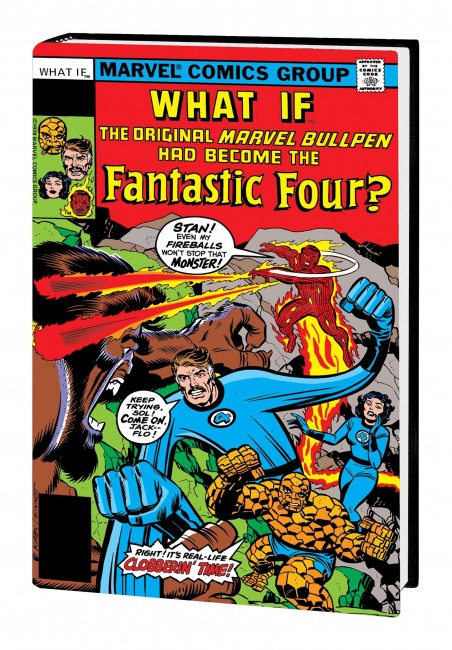 Marvel Comics announced
What If? The Original Marvel Series Omnibus Vol. 1 HC
into retail on August 8.
With a What If? animated series in the works (see "'What If...?' News"), Marvel will release the first volume of What If? tales into trade in a 776-page hardcover omnibus. This volume explores classic hypothetical tales such like what if Spider-Man joined the Fantastic Four, what if Captain America rescued Bucky in World War II, and what if Doctor Doom became a hero? These stories were written by greats like Roy Thomas, Jim Shooter, Don Glut, Jack Kirby, Gary Friedrich, Marv Wolfman, Steven Grant, Peter B. Gillis, Tom Defalco, and Bill Mantlo. The pencils were rendered by Jim Craig, Herb Trimpe, Gil Kane, Frank Robbins, George Tuska, Rick Hoberg, Alan Kupperberg, Jack Kirby, Sal Buscema, John Buscema, Carmine Infantino, Tom Sutton, Pat Broderick, Gene Colan, Fred Kida and more.
This book collects What If? (1977) #1-15 and #17-22. It will feature a cover by George Perez, and two DM covers by John Buscema and Jack Kirby. The omnibus will retail for $100.00.
Click on Gallery below for full-size images!