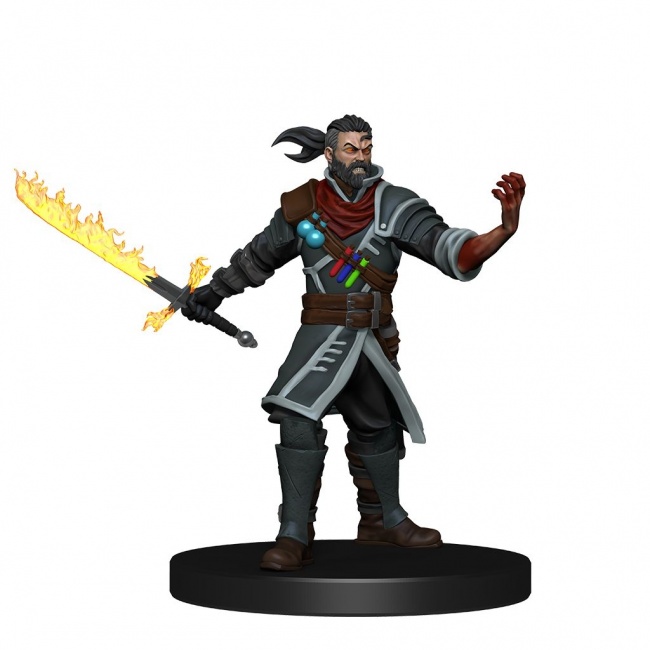 WizKids revealed three new
Critical Role: Factions of Wildemount
miniatures boxed sets for release in April.
Critical Role and WizKids have teamed up to offer high-quality figures for tabletop RPGs. These faction sets feature characters from the Critical Role world, and come with 8 or 9 pre-painted miniatures in each. The Dwendalian Empire Box Set comes with a Volstrucker Agent, a Ravenite Dragonborn, a Dwendalian Aristocrat, a Dwendalian Farmer, a Dwendalian Crownsguard, a Righteous Brand Soldier, a Hills of Pride's Call Farmer, and a Pumat Sol, and the Clovis Concord & Menagerie Box Set contains The Hollow One, a Fisherman of Clovis, a Clovis Noble, a Clovis Concord Zhelezo, a Shore Warden Soldier, The Grinner, a Blood Hunter, and a Pallid Elf.
The Kryn Dynasty & Xhorahas Box Set comes with nine miniatures: a Lotusden Halfling, a Dark Elf Rogue, an Echo Knight, an Echo, a Trader of Kryn, a Kryn Noble, a Graviturgy Wizard, a Chronurgy Wizard, and a Dunamancy Wizard. Each of these boxed sets will retail for $49.99.
For more information on WizKids releases, check out our calendars (see "WizKids Figure and Terrain Release Calendar for Q1 of 2021" and also, "WizKids Figure and Terrain Release Calendar for Q2 of 2021").