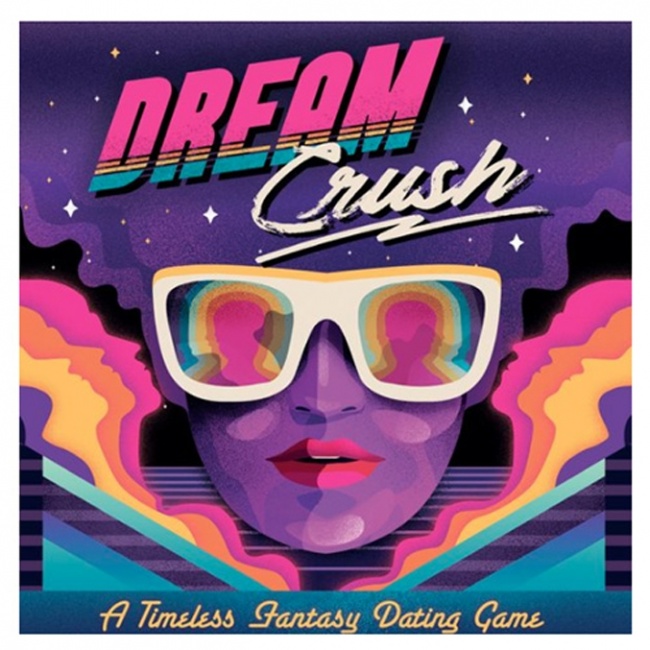 Mondo Games announced
Dream Crush
, dating board game, for release in Q1.
This board game is inspired by the classic dating games, predominantly released in the mid-60s through early-90s like Mystery Date from Milton Bradley and Girl Talk: Date Line by Golden. The game consists of five rounds where each player secretly chooses a Crush to try to reach a Milestone goal with, detailed on a Milestone card. In each round, the Milestone Card has steadily increasing impact as players answer questions to expose their Crush and engage in table-talk defending their responses. The winner of the game is the player that racks up the most points with correct guess of who their Crushes are.
The game box comes with a game board, 5 decks of Milestone cards, 5 decks of Secret Cards, 96 Crush cards, a scoresheet pad, and 3 Crush stands. This game is for two to six players, ages 14 and up, plays in 30 minutes, and will retail for $25.00.
Mondo Games also recently released Disney Shadowed Kingdom (see " Mondo Games Unveils 'Disney Shadowed Kingdom'").