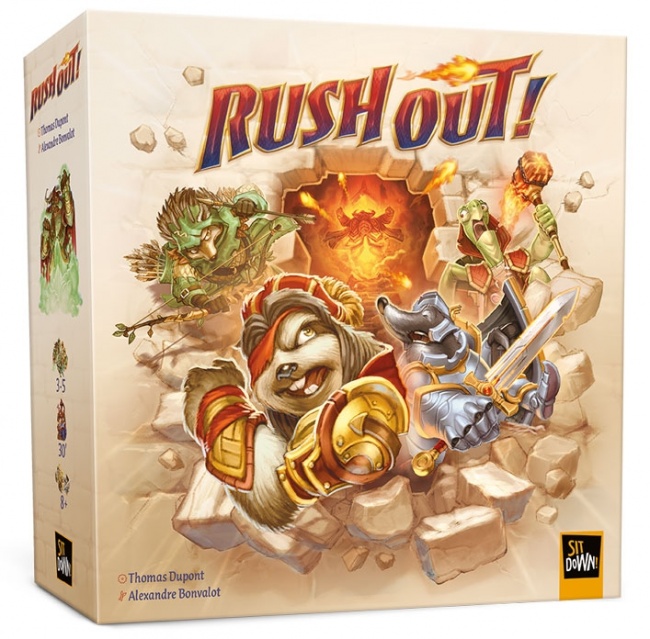 Luma Imports will release
Rush Out!
, a fantasy survival game by Sit Down!, into the U.S. Hobby Channel in Q2.
Rush Out! is a game where players take on the roles of adventurers that are trying to escape an underground maze. The adventurers had entered the maze looking for treasure, but are now on the run because a powerful sorcerer has awakened and is hunting them down. The game is played in teams, and goal of the game is to be the first team to empty their deck of cards.
The game box comes with 17 dice, 94 cards, a game board, a wooden dragon pawn, 31 cardboard components, and a rulebook. This game is for three to five players, ages 8 and up, plays in 30 minutes, and retails for $34.99.
Luma Imports recently acquired exclusive English-language distribution rights to the Sit Down! catalogue for the U.S (see "Luma Gets Sit Down!").