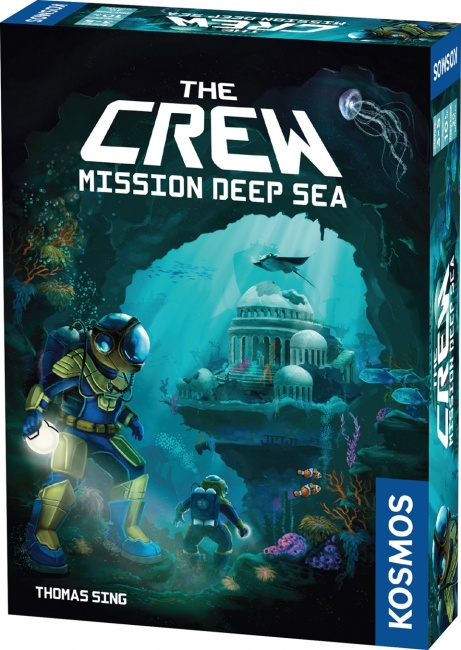 A stand-alone sequel to Thames & Kosmos'
Kennerspiel des Jahres
-winning
The Crew
entitled
The Crew: Mission Deep Sea
will be releasing in July.
Like the original game (see "Blast Off into Space with 'The Crew: The Quest for Planet Nine'"), The Crew: Mission Deep Sea is a fully-cooperative game built around classic trick-tacking card game mechanics. In this new adventure, the players are working together to locate the lost continent of Mu, which sank into the ocean like fabled Atlantis. In order to be successful, the players must not only cooperate to win tricks, but also to win them in the proper order.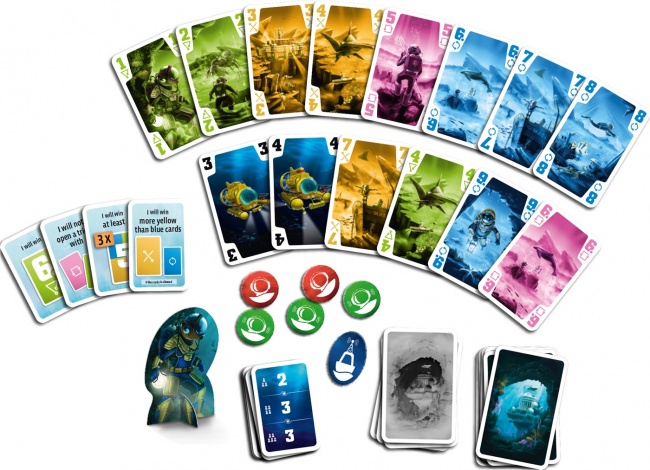 The Crew: Mission Deep Sea
includes 45 large cards, 96 small cards, 7 tokens, and a Logbook. Created by
The Crew
designer Thomas Sing, it uses the same core mechanics while introducing some new elements. It is intended for 3 to 5 players, ages 10 and up, but also includes variant rules for 2-player games. Playing time is about 20 minutes. MSRP is $14.95.
MIssion Deep Sea
does not require the earlier game to play.
The original version of The Crew was honored with the Kennerspiel des Jahres ("Enthusiast Game of the Year") for 2020 in Germany (see "2020 'Spiel des Jahres' Winners Announced!"). It has also garnered success in the hobby channel, reaching the number four spot on ICv2's list of top Hobby Channel card and dice games last summer (PRO members, see "PRO: Hobby Channel Card and Dice Games Market Report and Top Brands Chart – Summer 2020").