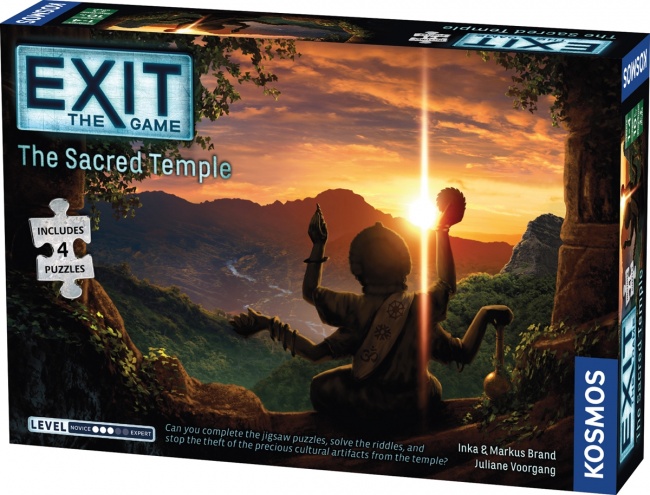 Five more titles in the
Exit: The Game
series of escape-room inspired games, including two that feature jigsaw-puzzle elements, will be released by Thames & Kosmos this year, starting in April.
Two titles built around jigsaw puzzles will release in April. Each of these games includes four 88-piece puzzles that hide clues and riddles for solving the mystery instead of a game board or riddle cards. In The Deserted Lighthouse, players find themselves desperately trying to relight a darkened lighthouse before an approaching ship crashes into the rocks below. The Sacred Temple puts players on the trail of antiquities thieves and in search of a vanished professor, leading them to a jungle-island.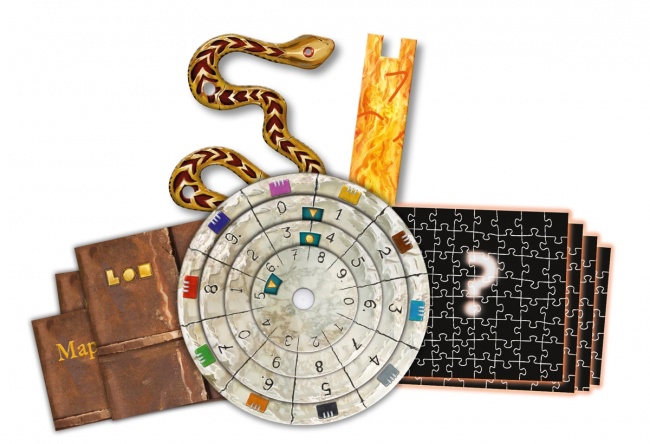 Both titles were created by Inka and Markus Brand, are intended for 1 to 4 players, and take between 2 and 3 hours to complete. MSRP is $24.95 each.
Three more traditionally formatted Exit titles are also planned: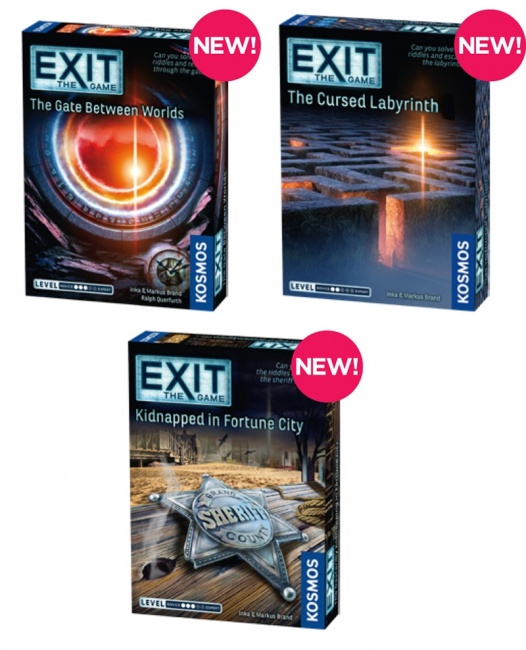 The Gate Between Worlds
features a mysterious cave and a portal to another world, with players having to find their way back home. Releasing in May.
The Cursed Labyrinth traps players in a castle's garden maze, challenging them to find a way out. Releasing in June.
Kidnapped in Fortune City send players in search of a kidnapped sheriff as they try to thwart the plans of a criminal group. Releasing in October.
All three titles were created by Inka and Markus Brand, and are intended for 1 to 4 players. Playing times range from 1 to 2 hours. MSRP is 14.95 each.
Click Gallery below to see images of the new titles.
Worldwide sales of Exit games has exceeded 10 million copies since the line was launched in 2016, according to the company, with 17 titles in the range so far, including four released last year (see "Thames & Kosmos Takes Players on 'The Stormy Flight'" and "Three More 'Exit' Games Planned").
A follow-up to the award winning game The Crew was announced for July (see "Thames & Kosmos Sends 'The Crew' on New Adventure").