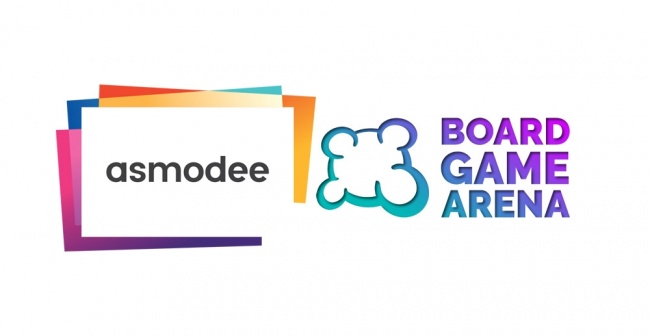 Asmodee announced that it has acquired Board Game Arena (BGA), a digital multiplayer board game platform.
Asmodee continues to grow its portfolio for games industry assets. BGA, founded in 2010 by Gregory Isabelli and Emmanuel Colin, is a board gaming platform that carries online versions of 250 games in 40 languages. It has 5 million subscribers, and has logged more than 4 million online games played of just 7 Wonders alone since 2018. Thomas Koegler, Head of Strategy at Asmodee, had the following to say about the acquisition:
"Our growth is based on one crucial commitment: offer the best gaming experience to consumers and bring our brands to the widest audience", said Koegler. "Having a platform that allows players from all over the world to meet, play their favorite games together or discover new games is a natural fit alongside our amazing catalogue of board games."
BGA's management team will join Asmodee as the two companies come together, and the BGA will operate independently with the current BGA management still in charge. This acquisition will also help Asmodee speed up the availability of its games on BGA.
Asmodee also acquired Libellud last year (see "Asmodee Acquires Libellud").