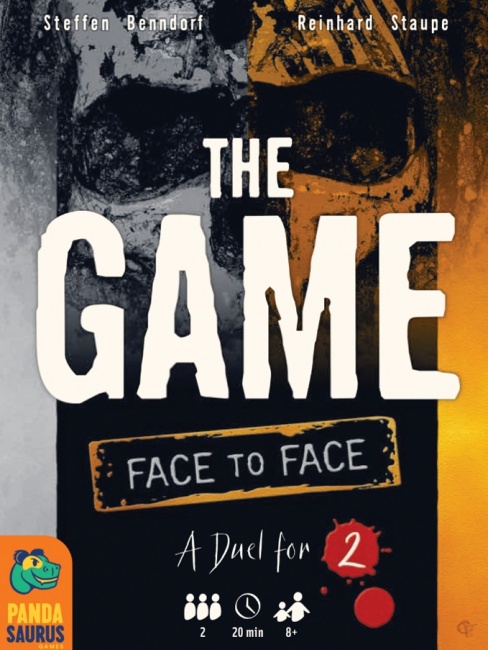 Pandasaurus Games will release
The Game: Face to Face
, from designers Steffen Benndorf and Reinhard Staupe, to retail on April 28.
The Game: Face to Face
is a new two-player version of the Spiel des Jahres-nominated
The Game,
originally released in 2015 (see "
IDW Games to Release 'The Game'
").
In
The Game: Face to Face
, two players take turns laying down cards in ascending and descending order. Each player must play two cards from their hand of six, with the ability to play one of the two cards on their opponent's piles once per turn. The first player to discard all of their cards is the winner. Each copy of
The Game: Face to Face
includes 120 cards and a rulebook.
The Game: Face to Face
is for 2 players, ages 8 and up, and plays in 20 minutes. It will have an MSRP of $15.00 upon release.
Click Gallery below for full-size pics!