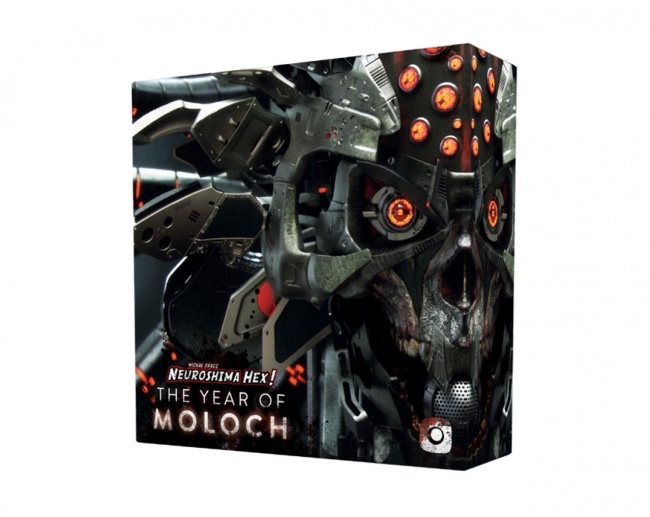 Portal Games is celebrating 15 years of
Neuroshima Hex 3.0
with the release of a special limited edition of the game,
Neuroshima Hex 3.0 The Year of Moloch
, which will relase on July 8.
Launched in 2006, Neuroshima Hex 3.0 imagines a post-apocalyptic world dominated by constant conflict for dwindling resources. Each player commands an army using its own deck of tiles featuring soldiers, support units, and special actions. Players win by destroying their enemies' headquarters or surviving until the end with the least amount of damage to their own.
Neuroshima Hex 3.0 The Year of Moloch will be packaged in a large box with all-new wraparound cover art. The components inside will also feature new artwork, including a two-layer game board, HQ markers and units for four armies: Borgo, Hegemony, Moloch, and Outpost. The box also comes with an extensive FAQ for the game, reference charts for all armies, and a two-player campaign based on the rise of Moloch.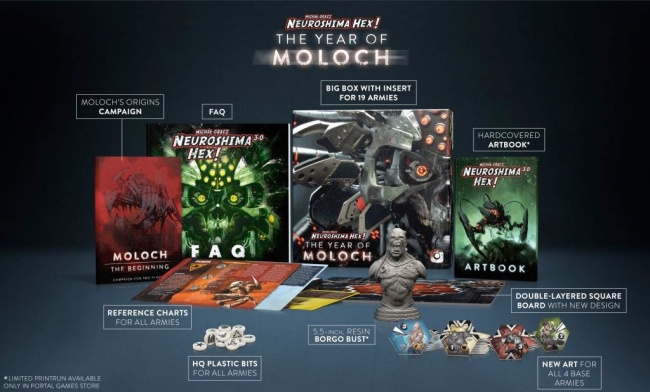 The Year of Moloch
is a stand-alone version of the game which will be produced as a limited edition of 2020 copies. MSRP is $99.00.
Portal Games took over English language production and distribution of the game from Z-Man Games in 2015 (see "'Imperial Settlers' Expansion, 'Neuroshima Hex' Returns, More"), expanding on the game and setting with other titles (see "Portal Games Expands 'Neuroshima' Universe").
Earlier this year, Portal announced plans to produce a licensed Dune game (see "Portal Games Announces 'Dune: House Secrets' at Portal Con") and the conclusion of the first Empires of the North arc (see "Portal Games Will Release the Final Expansion in the First Arc of 'Empires of the North'").