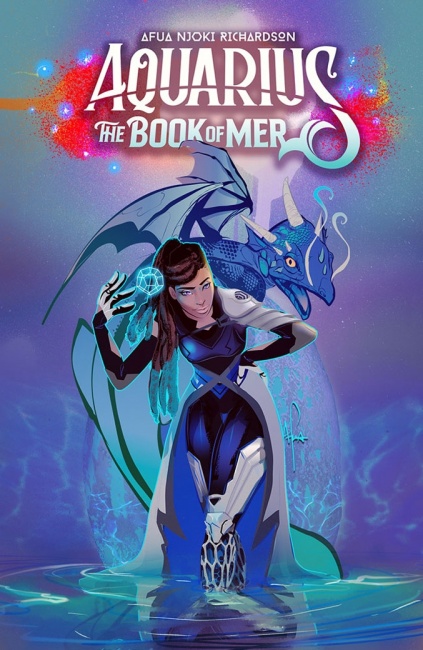 Image Comics will release
Aquarius: The Book of Mer
, a new quarterly series, for release in May.
Afua Richardson has been a mainstay in the comics industry from the time her comic Genuis won Top Cow's 2008 Pilot Season (see "Top Cow's Pilot Season Winners") through and beyond her work on World of Wakanda (see "Marvel Hires Black Female Writer for New 'Black Panther' Title"). In her newest project, Richardson flies solo for her crowdfunded series, Aquarius: The Book of Mer. This series is a modern take on mermaids set in 1983 Harlem. The main character, Astara, is plagued by visions of strange beings such as ancestors, monsters, and merfolk, and she is forced to make sacrifices to find inner peace again.
An alternate cover for Aquarius: The Book of Mer will be rendered by David Mack. Additionally, this book will also be accompanied by music to enhance the reading experience. This 48-page full-color book will retail for $4.99.
Click on Gallery below for full-size images!