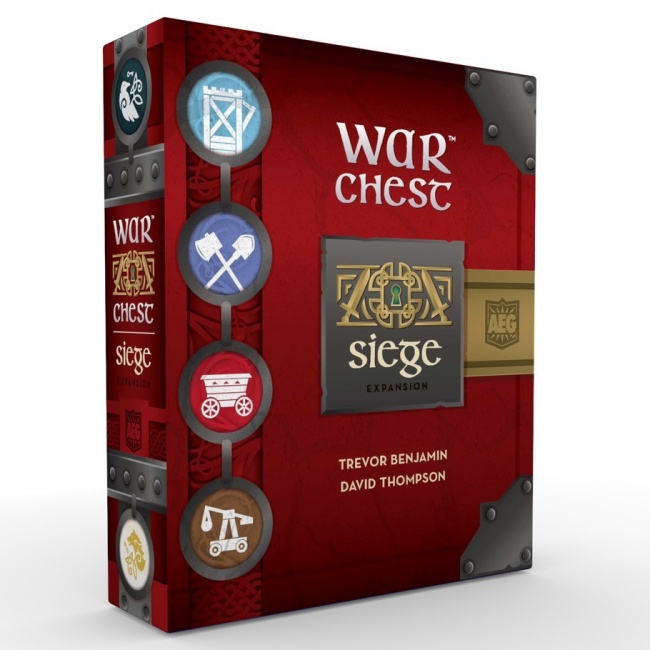 Alderac Entertainment Group announced
War Chest: Siege,
an expansion to
War Chest
, for release on March 19.
In War Chest: Siege, players need to topple fortified locations. At their disposal, they have siege towers and trebuchets along with sappers to both build fortifications and sabotage opponents' defenses. This strategy and tactics game was designed by Trevor Benjamin with illustration provided by David Thompson.
The game box comes with 19 Unit coins, 4 Unit cards, 7 Fortification coins, 6 Fortification Map cards, and a rulesheet. This game is for 2 to four players, ages 14 and up, and plays in 30 to 60 minutes. It will retail for $24.99.
AEG released the first expansion for War Chest, entitled War Chest: Nobility, will be in stores on October 25, 2019 (see "Alderac Entertainment Group Announces 'War Chest' Expansion").