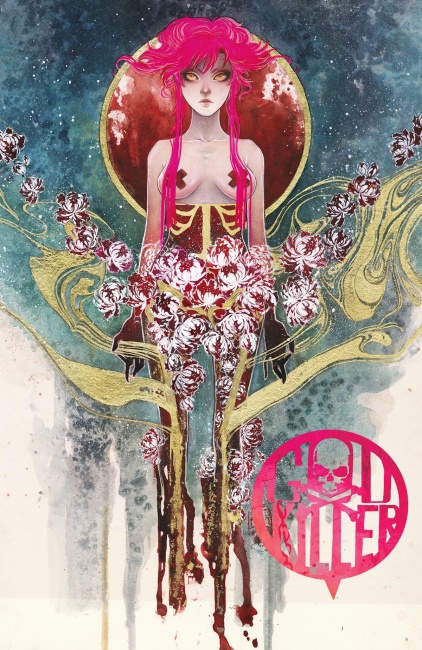 Black Mask Studios unveiled
Godkiller: Tomorrow's Ashes
for release on April 14.
This new Godkiller book picks up where Godkiller: Walk Among Us left off with orphan Tommy continuing on his mission to find a heart for his sister. However, he's been captured by the fascist government of The Republic, and Halfpipe is looking to attempt a rescue but will need help from the bounty hunter Soledad. This new volume written by Matteo Pizzolo (see "Black Mask Studios") with art by Anna Wieszczyk continues the tale of a dark future where a group of orphans, sex workers, and pariah work together to take out an evil government.
This book feature three covers: Cover A by Nen Chang, Cover B by Anna Wieszczyk, and Cover C by Leila Del Duca.
Click on Gallery below for full-size images!