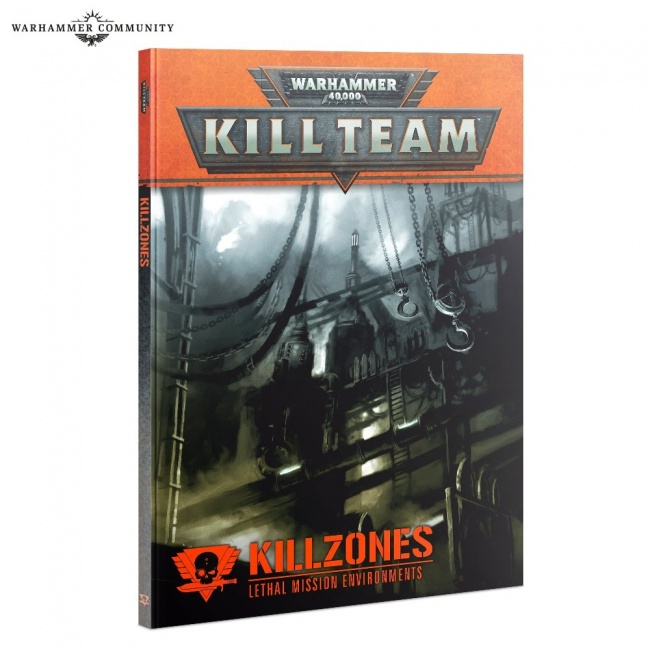 Games Workshop revealed four new
Kill Team
products for
Warhammer 40,000
which will release in Q1.
Killzones: Lethal Mission Environments is a book that contains rules for Killzones. This updated version of the classic rules will come as hardcover book. No word on MSRP for this product as of the publication of this article.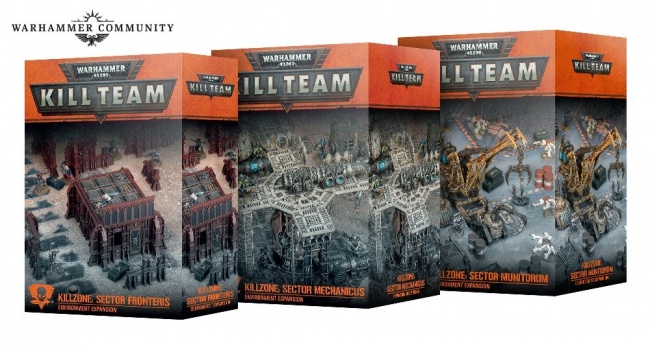 Along with the new book, there will be three new
Killzone
scenery expansions:
Killzone: Sector Frontiers
,
Killzone: Sector Mechanicus
, and
Killzone:
Sector Munitorium
. Each comes with a mix of scenery pieces and double-sided boards. The size of the battlefield boards are big enough to play 500-point games.
Games Workshop also previewed Space Marine Adventures: Doomsday Countdown and Warhammer 40,000: Fireteam, two new Space Marine board games for Warhammer 40,000, which will release later in 2021 (see "Games Workshop Previews Two New Space Marine Board Games for 'Warhammer 40,000'").