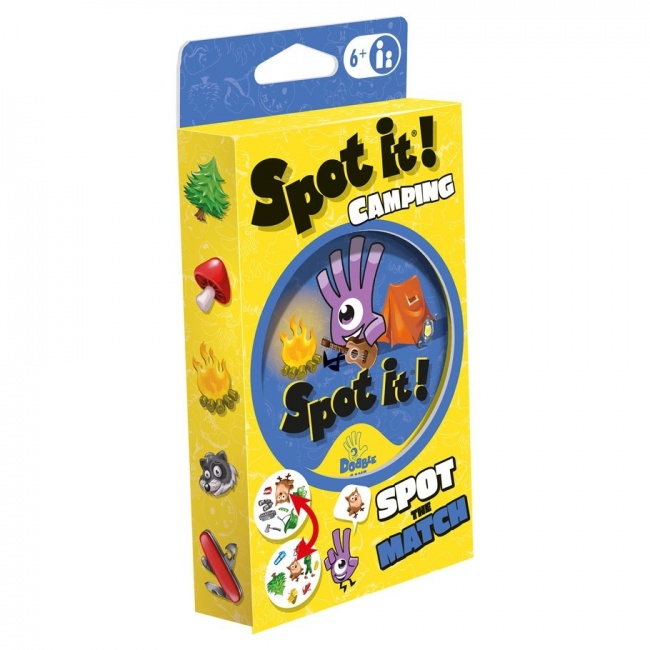 Asmodee USA will release
Spot It! Camping (Eco-Blister)
into the U.S. hobby channel on March 5.
This version of Spot It! offers up a camping theme with the same gameplay that fans of this game love. The game comes with five different mini-games, which can be played out of order. The game box includes 55 cards, a bag, and a rulebook.
Spot It! Camping (Eco-Blister) is for two to eight players, ages 6 and up, and plays in 15 minutes. It will retail for $9.99.
Asmodee USA released Harry Potter Spot It! into U.S. trade on August 14 (see " 'Spot It!' Delves Into the Magical World of 'Harry Potter'").