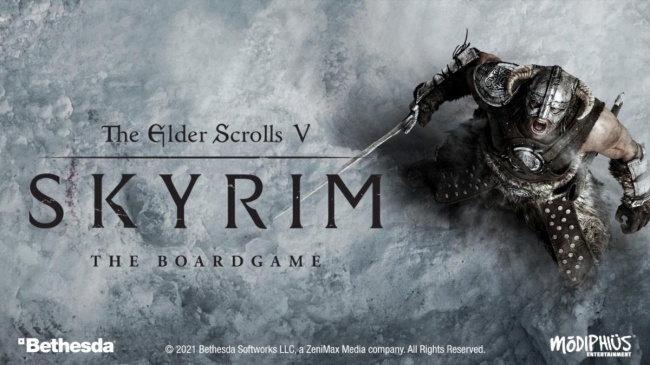 Modiphius Entertainment announced
The Elder Scrolls V: Skyrim the Boardgame
for release later 2021 pending a successful crowdfunding campaign on Gamefound.
Modiphius will produce a Skyrim board game a year or so after the release of The Elder Scrolls: Call to Arms miniatures game (see "Modiphius Announces 'Starter Sets' for 'Elder Scrolls'"). This cooperative game allows players to transverse the arctic landscape of Skyrim on epic tabletop adventures. It is for one to four players, and more information about gameplay will be arriving in the coming weeks.
Recently, Microsoft Corporation acquired ZeniMax Media, the parent company of Bethesda Softworks, for $7.5 billion in cash (see "The Dragonborn Comes To Microsoft Corporation").