Seven Seas Entertainment has become one of the most prolific publishers of fantasy and isekai manga in English, and in February they announced a wide range of new manga and light novel licenses in that category. Here's a look: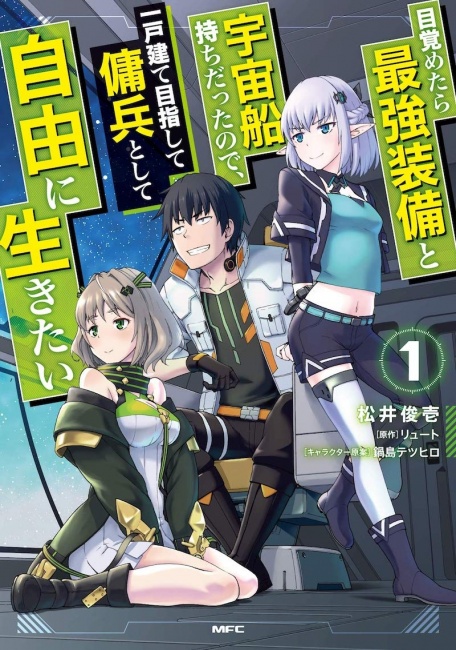 Reborn as a Space Mercenary: I Woke Up Piloting the Strongest Starship!
by Ryuto and Shunichi Matsui: Isekai meets sci-fi in this harem comedy about an ordinary guy who wakes up in a spaceship that looks just like the one in his favorite video game (so he knows how to pilot it) and comes with a crew of beautiful women. This manga is adapted from a light novel series that is also published by Seven Seas. The first volume of the manga is due out in August with an MSRP of $12.99.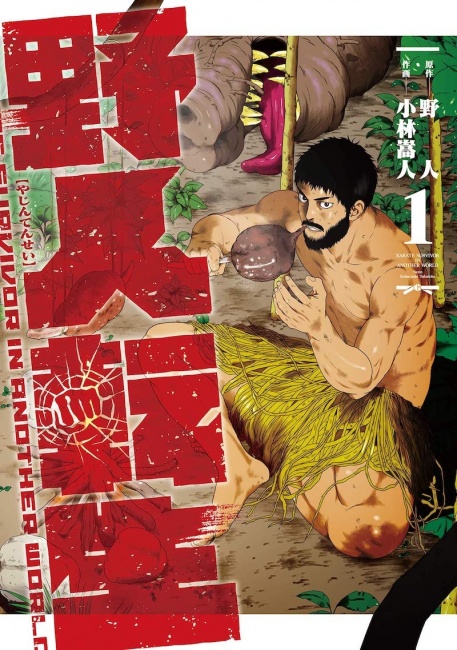 Karate Survivor in Another World
by Yazin and Takahito Kobayashi: As the title promises, this series mixes martial arts with isekai. A speeding truck ends Nozaki Hitoshi's life at the age of 34, and the civil service of the afterlife dumps him, naked and weaponless, in the wilderness. Armed only with his formidable karate and survival skills, Hitoshi not only makes some clothes and forages for food but also battles with the locals, pitting his karate skills against their magic and weaponry. The series will launch in September with an MSRP of $12.99.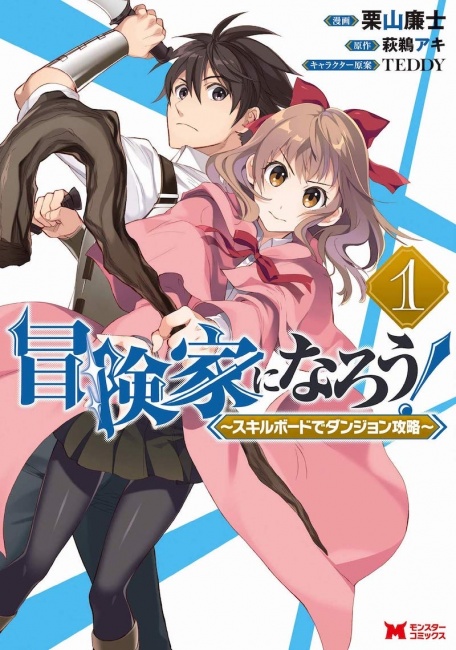 Call to Adventure! Defeating Dungeons with a Skill Board
by Aki Hagiu and Renji Kuriyama: Haruki, the protagonist of this manga, isn't transported to another world; instead, the fantasy world comes to him, complete with dungeons, monsters, and adventurers. Five years ago, dungeons started spontaneously appearing on the earth, and monsters emerged from them. Haruki becomes an adventurer who fights the monsters, but he's not very good at it until a dungeon materializes right underneath his home, along with a Skill Board that allows him to level up more quickly. Now that it's been made easy for him, Haruki is ready to do some adventuring. The first volume is scheduled for August and will have an MSRP of $12.99.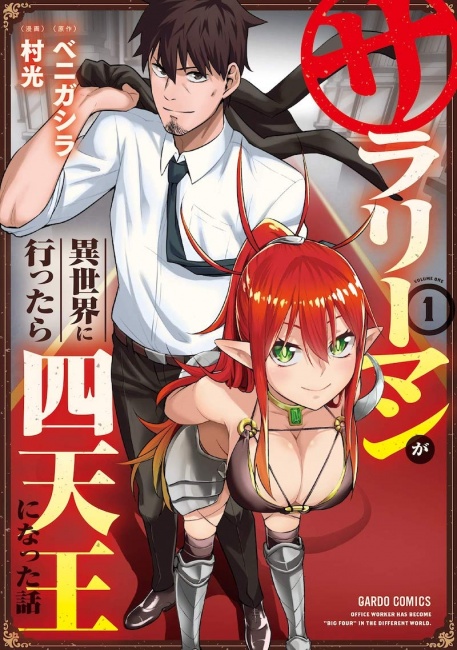 Headhunted to Another World: From Salaryman to Heavenly King!
by Muramitsu and Benigashira: When Uchimura, an otherwise unremarkable salaryman, dies in a hit-and-run accident, he is not just reincarnated but summoned by the Demon King to be one of the Four Heavenly Kings of his army. Obviously this is an upgrade from his last job, but Uchimura isn't sure he's going to be able to fulfill all the required duties in a satisfactory manner. The series will launch in September with an MSRP of $12.99.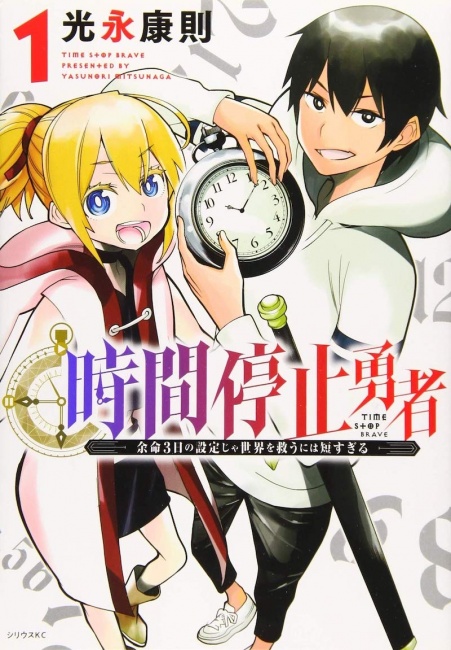 Time Stop Hero
by Yasunori Mitsunaga: Kuzuno Sekai is living the life of a loser until a mysterious force whisks him away to a fantasy world and gives him a controller that allows him to stop time. This allows him to indulge in hijinks such as thievery and skirt-lifting, but there's a catch: He has three days to accomplish some sort of goal in this video-game world, but he isn't even sure what it is. The first volume is scheduled for September and will have an MSRP of $12.99.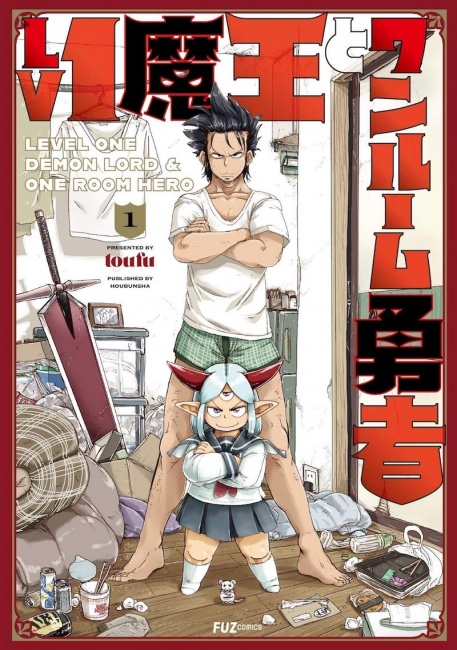 Level 1 Demon Lord and One Room Hero
by Toufu: It's like the Odd Couple, but with a slovenly hero and an uptight Demon Lord! Max, a mighty hero, defeats the Demon Lord and sends him off to hibernate for ten years. The Demon Lord wakes up as a chibi (short and cute) version of himself, which is bad enough, but when he drops in Max, the Demon Lord fings him living in squalor in a one-room apartment. So naturally, he decides to move in with Max and help him get his life back together. Seven Seas has scheduled the first volume for August with an MSRP of $12.99.
Chillin' in Another World with Level 2 Super Cheat Powers
by Miya Kinojo and Akine Itomachi: Banaza, an ordinary merchant, auditions to be a hero in another world that is fighting a demon army. He doesn't get the gig though, and in fact once the summoners realize he has no powers at all, they tell him to get lost. But he can't: Something has gone wrong, and he's stuck in this new place with nothing to do, except that he might turn out to have a super power after all. The series will launch in August and the first volume will have an MSRP of $12.99.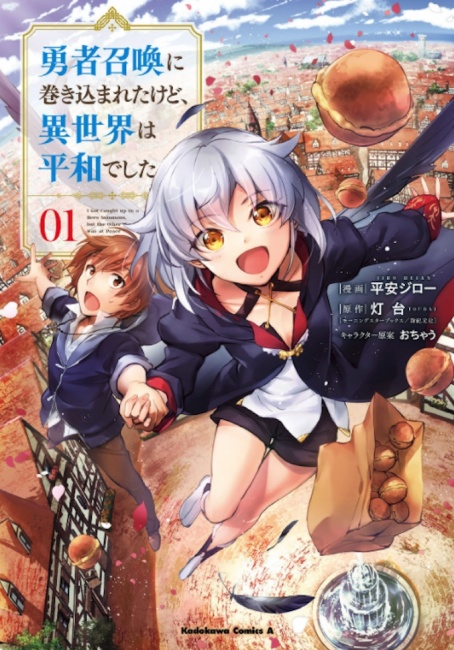 I Got Caught Up In a Hero Summons, but the Other World was at Peace!
by Toudai and Jiro Heian: Kaito, the hero of this slice-of-life isekai story, really does get to chill: He gets a hero summons but it turns out he's not actually the hero and anyway the kingdom that summoned him isn't at war, so there's no one to do battle against. Instead, Kaito does cool fantasy-world stuff like taking magic lessons from a demon girl and going to breakfast with lovely fantasy creatures. The first volume is slated for August release with an MSRP of $12.99.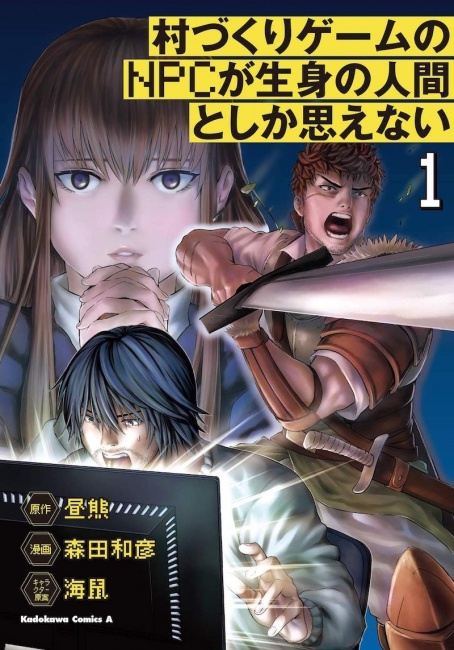 The NPCs in this Village Sim Game Must Be Real!
by Hirukuma, Namako, and Kazuhiko Morita: Take a trip to the uncanny valley with Yoshio, a 30-year-old, unemployed loner who's playing the guardian of a village in a new video game, "The Village of Fate," which is apparently still in beta. The graphics in the game are eerily realistic, and the villagers themselves, who are supposed to be NPCs (non-player characters) are so well rendered that they seem positively human. Seven Seas has licensed both the light novel and the manga of this series; the first volume of the light novels will be published in August under Seven Seas' Airship light-novel imprint with an MSRP of $13.99 and the first volume of the manga will follow in September with an MSRP of $12.99.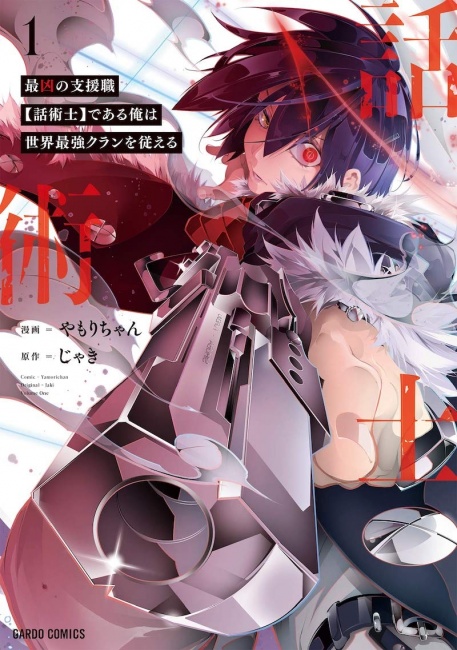 The Most Notorious "Talker" Runs the World's Greatest Clan
by Jaki, fame, and Yamorichan: Noel has grown up dreaming of someday being as great as his grandfather, who was a legendary adventurer and a member of the powerful Seekers. Alas, Noel turns out to be a member of the Talkers, a class that is gifted with few abilities and mainly plays a supporting role. Like every good fantasy hero, Noel is determined to overcome this obstacle and gain everlasting fame, and what he lacks in skills, he makes up for in intelligence and ambition. Seven Seas has licensed both the light novel and the manga versions of this fantasy underdog tale; the first light novel will be published in September under the Airship imprint with an MSRP of $14.99 and the manga series will launch in February 2022 with an MSRP of $12.99.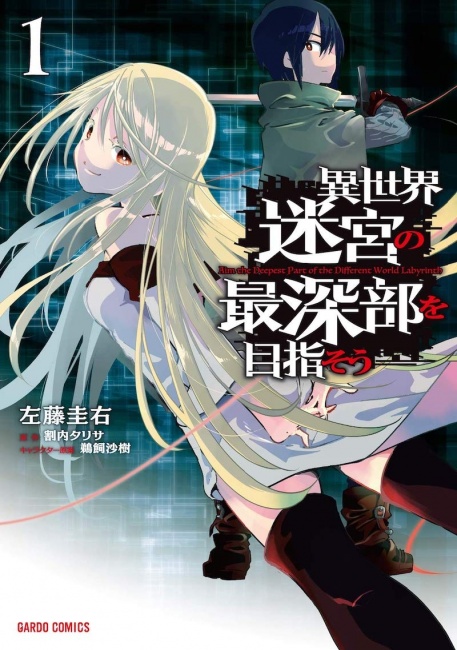 Dungeon Dive: Aim for the Deepest Level
by Tarisa Warinai and Keisuke Sato: Another isekai title, this one starts with the protagonist, Kanami, sitting with his little sister, who is ill, in the hospital. Suddenly he wakes up inside a gamelike fantasy world with a100-floor dungeon, where those who reach the deepest level will have their wish granted. In addition, Kanami has magic powers plus a special skill that helps him recover when he is overwhelmed but affects him mentally and emotionally. He wants to return to his sister's bedside, but that may not be possible without a significant sacrifice. The first volume of this series will be published in September with an MSRP of $12.99.
Seven Seas' February flurry of announcements also included two light novels to be published under its Airship imprint: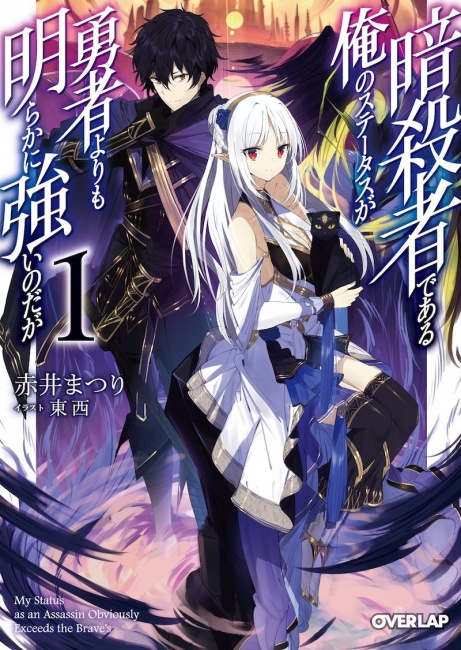 My Status as an Assassin Obviously Exceeds the Hero's
by Matsuri Akai and Tozai:
High schooler Akira, together with the rest of his class, is summoned to a fantasy world and given magical powers, but he soon senses that something is not right: The student chosen to be the hero doesn't seem to be as powerful as Akira. In fact, he quickly learns that there's a lot of intrigue and double-crossing going on in this fantasy kingdom, and as someone who stays in the shadows, he may be able to get to the heart of what is going on. These novels are the basis for the manga series of the same name, which Seven Seas already publishes. The first volume of the light novels will be published in August with an MSRP of $14.99.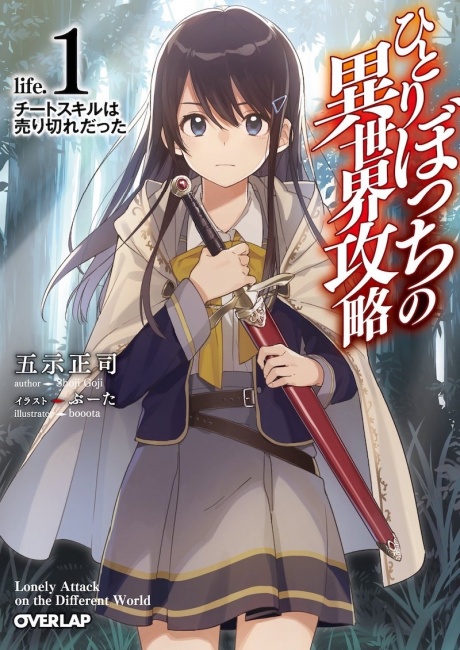 Loner Life in Another World
by Shoji Goji and booota: This isekai novel series has also been adapted into a manga, which is published by Kaiten. The loner in the title is Haruka, who is whisked away to another world with his class. Unfortunately for him, everyone else snaps up the awesome magic powers and Haruka is stuck with the leftover powers no one wants. Also, the girls seem to like him. The first volume will be published in August with an MSRP of $13.99.
Check out the covers of all these new titles in our Gallery!
For more great Manga Week coverage,
click here
!