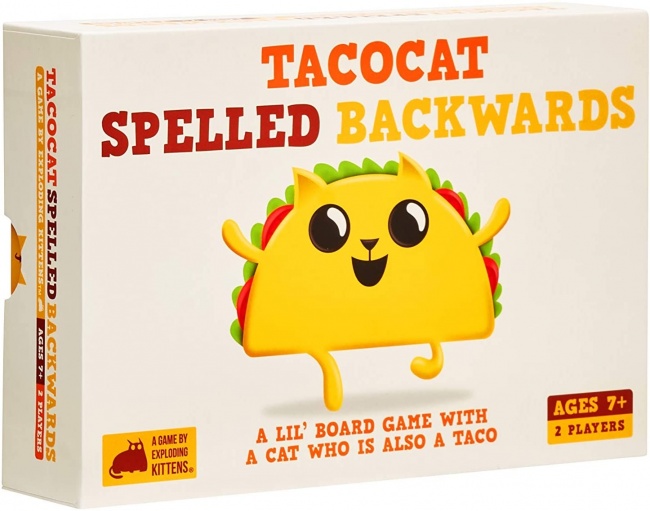 Exploding Kittens announced
Tacocat Spelled Backwards
for release on August 1.
In Tacocat Spelled Backwards, players battle to draw Tacocat closer to them by winnning duels by playing cards that match or have higher value. They must defend their hand or sacrifice be forced to sacrifice their lowest card. The round ends when a player is on their last card, and whoever has the lowest value card wins the round which brings Tacocat closer to their side.
The game box comes with 7 colorful palindrome tiles, 38 illustrated palindrome cards, and an adorable token of Tacocat. This game is for two players, ages 7 and up, and plays in 15 minutes. It will retail for $14.99.
Exploding Kittens recently released A Game of Cat & Mouth, a magnetic pinball-adjacent game, on February 21 (see "Exploding Kittens Announces 'A Game of Cat & Mouth'").