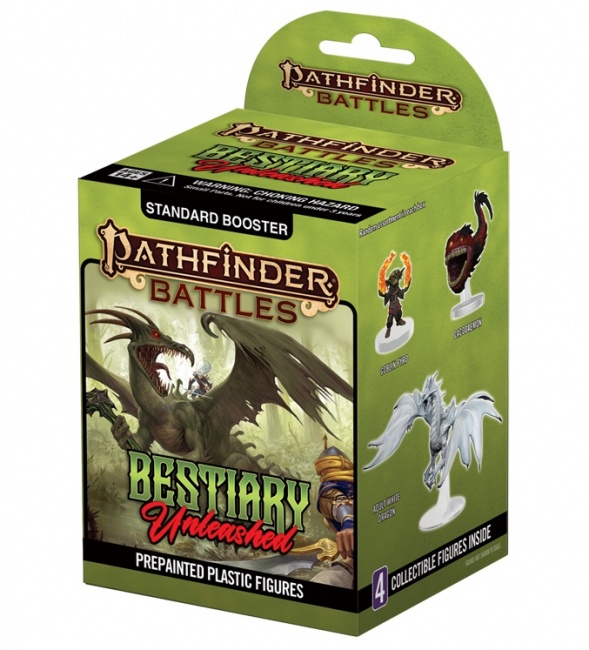 WizKids unveiled
Pathfinder Battles: Bestiary Unleashed
and
Pathfinder: Treerazer Premium Set
, a new miniatures collectible sets for use with
Pathfinder RPG
, for release in July.
Pathfinder Battles: Bestiary Unleashed offers 47 new monster miniatures for RPG players to collect. This blind-packed product come in two configurations: a Standard Booster and Booster Bricks. Standard Boosters come with four pre-painted miniatures, and Booster Bricks come with eight Standard Boosters. Cases contain four Booster Bricks, and each Brick retails for $159.92.
The Treerazer Premium Set comes with a single Treerazer pre-painted figure. This figure is over 7 inches tall and can be used as a Garguatuan encounter for players. This single figure set will retail for $89.99.
For more information on WizKids releases, check out our calendars (see "WizKids Figure and Terrain Release Calendar for Q1 of 2021" and also, "WizKids Figure and Terrain Release Calendar for Q2 of 2021").
Click on Gallery below for full-size images!