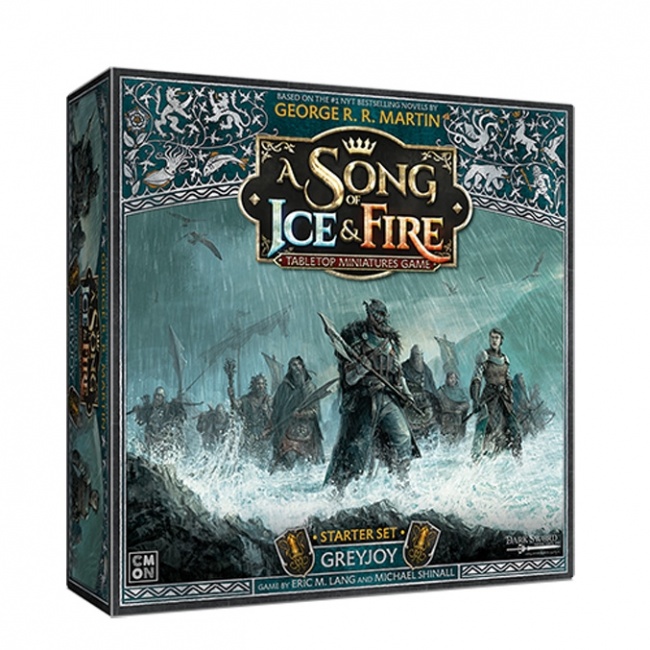 CMON will release
A Song of Ice & Fire: Greyjoy Starter Set
, a brand-new miniatures set, on April 23.
The House Greyjoy joins the battle with this new starter set revolving around raw combat potential. Their faction implements Tactic Cards that feature the Pillage mechanics. As they crush their foes, they gain Pillage tokens which can be used to gain additional modifiers to Hit, enhanced defense, or supplement unique Abilities.
The A Song of Ice & Fire: Greyjoy Starter Set is for two players, and comes with enough cards, miniatures, trays, dice, tokens, and a rulebook to play. It is for ages 14 and up, plays in 45 to 60 minutes, and will retail for $99.99.
CMON unveiled Baratheon Sentinels, Stag Knights, and Champions of the Stag, new miniatures expansion sets for A Song of Ice & Fire: Tabletop Miniatures Game, that was set to release into trade on November 13 (see "CMON Unveils Another Wave of House Baratheon Miniatures For 'A Song of Ice & Fire: Tabletop Miniatures Game'").
Click on Gallery below for full-size images!