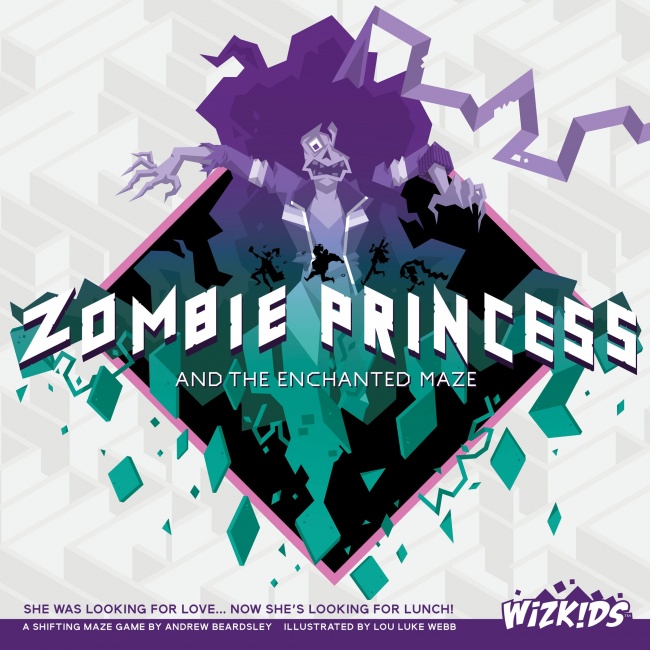 WizKids has announced two new games releasing this August:
Zombie Princess and the Enchanted Maze
and
Free Radicals
.
Zombie Princess transforms the knight-saving-princess trope by turning the princess into a zombie who hunts the knights. Players place and manipulate tiles to create a variable maze, hoping to build a path for their knight to reach the key and reach the three-dimensional castle in the middle of the maze while avoiding the zombie princess. Any knight caught becomes a zombie as well, turning against the other knights.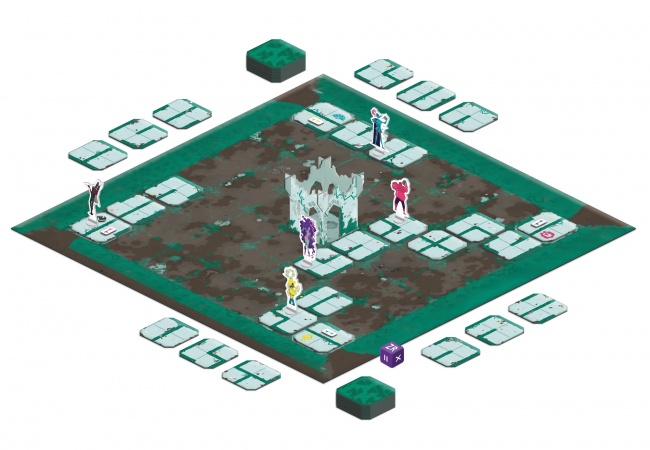 Intended for 2 to 5 players, ages 10 and up,
Zombie Princess
take a little under an hour to play. The game comes with acrylic standees for the princess and the knights in both normal and zombie form, 1 game board, 48 maze tiles, 4 keys, 1 die, 20 extra action tokens, and a four-piece castle model. MSRP is $39.99.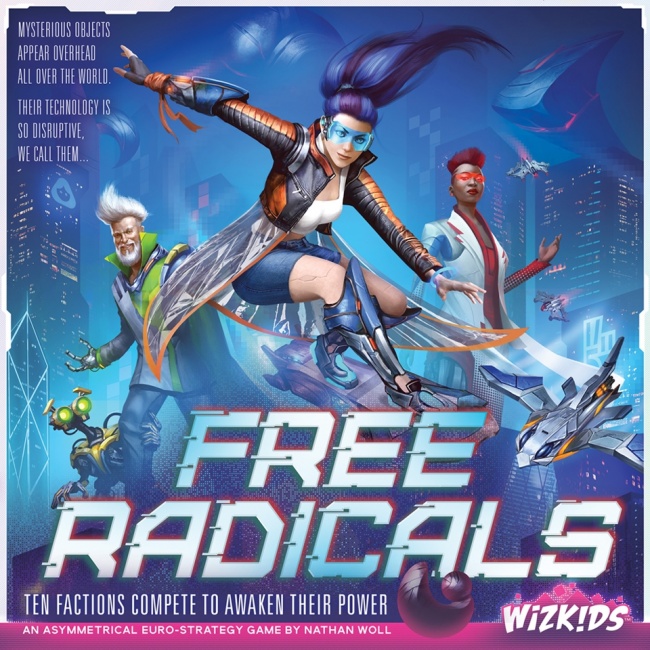 In
Free Radicals
, players assume control of 10 factions that are competing to unlock the secrets of The Sphere, a mysterious structure holding advanced technology. In this highly asymmetrical game, each faction has its own game mechanics, goals, and driving philosophy, such as Farmers who use domino-style tiles, Couriers who specialize in pick-up-and-delivery, and Artisans who build their own constructs. Players can earn points by advancing their goals and by helping others reach theirs.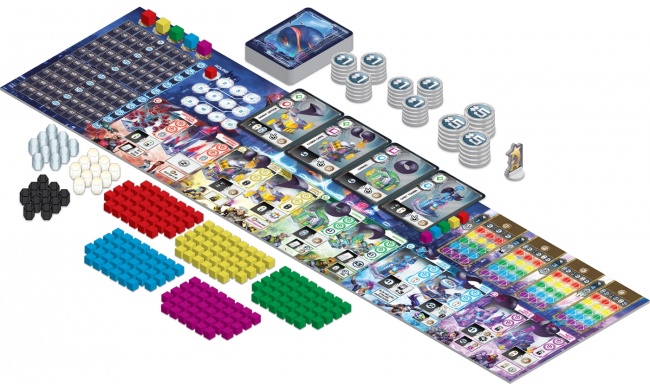 The game comes with more than 300 faction-specific components, 1 main game board, 5 double-sided faction boards, 60 resource pieces, 31 tokens, 50 cards, 5 player aids, and 200 favor cubes. For 2 to 5 players, ages 14 and up, games take about half an hour to play. MSRP is $59.99.
Click Gallery below to see images from both games.
In June, WizKids will launch the boat-racing game Greece Lightning (see "WizKids Unveils 'Greece Lightning'"). August will also see the release of new Warlock Tiles: Game Mats (see "WizKids Announces Two 'Warlock Tiles: Game Mats'") and a Paint Night Kit (see "'D&D Nolzur's Marvelous Miniatures: Paint Night Kit #6 – Boneclaw' Will Hit Stores in August").