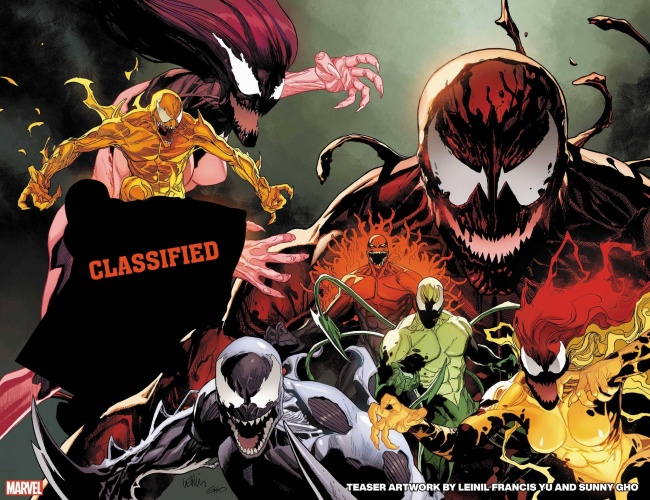 Marvel Comics announced
Extreme Carnage Alpha
#1 for release in July.
Following up on the events of the King in Black, the five Life Foundation Symbiotes, Phage, Scream, Lasher, Riot, and Agony, have reinvented themselves, but Carnage has other plans for his siblings. They will face-off against their older, bloodthirsty brother in a story by Marvel's Alien-wordsmith Phillip Kennedy Johnson (see "'ALIEN' Xenomorphs Burst Back Onto the Comic Scene!"). Johnson had the following to say about the new saga:
"After King in Black, everything we thought we knew about the symbiotes will have changed. Every man, woman, and child in the Marvel Universe will finally understand the massive threat the symbiotes represent, and the symbiotes that are still among us are now in the crosshairs of some extremely angry, scared, and powerful forces," commented Johnson. "In the pages of Extreme Carnage, we'll not only explain what Carnage is in this new, post-King in Black era, but also see a return-to-form for the deadliest symbiotes that have ever lived while putting them on a lethal new path for the future."
The artist for this book has yet to be announced, but Leinil Francis Yu provided the teaser art for the announcement.
Click on Gallery below for full-size images!