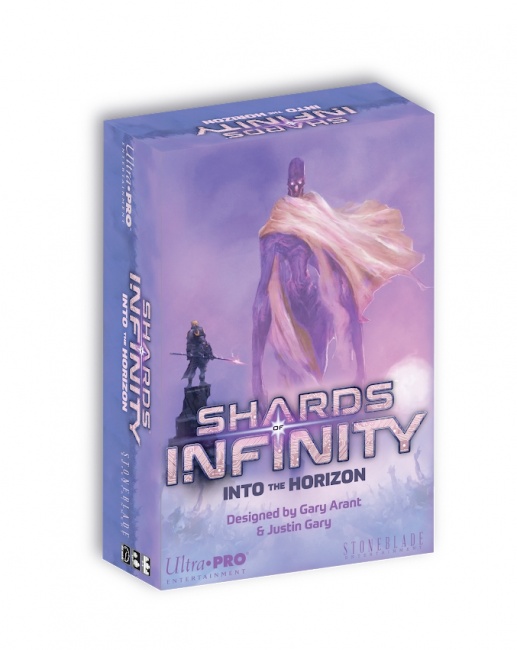 Into the Horizon
, the third expansion set for Ultra Pro Entertainment and Stone Blade Entertainment's
Shards of Infinity
deck building game, will be releasing in May.
Into the Horizon features two new mechanics. The Ingeminex are monsters that seek to harm all of the players, but players can fight them in order to gain rewards. Destiny cards, meanwhile, allow players to spend Mastery to refine their strategy and gain new advantages.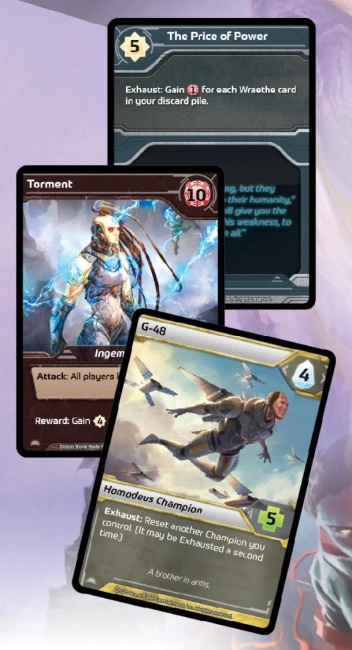 MSRP for
Into the Horizon
will be $10.00. As an expansion, a copy of the base game is required to play.
Shards of Infinity was launched in 2018 (see "New Deck Building Game 'Shards of Infinity'"). Into the Horizon will close the game's current story arc, following up the Shadow of Salvation and Relics of the Future expansions (see "'Shards of Infinity: Relics of the Future'").