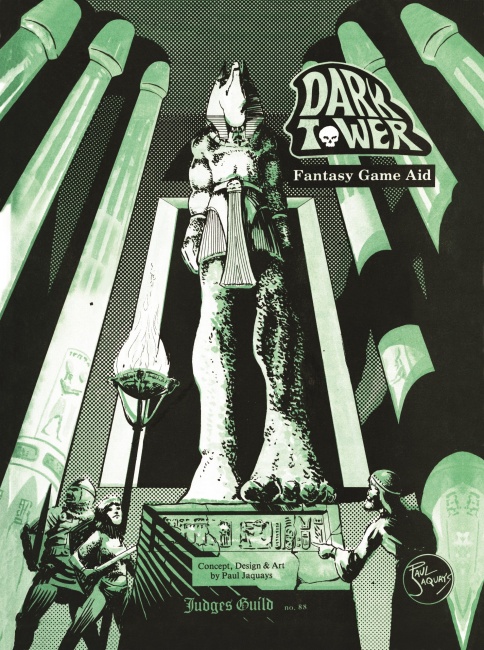 Goodman Games announced that they will publish a new edition of the
Dark Tower
module for 5E.
Dark Tower is perhaps one of the most beloved original AD&D modules of all-time, and now, Goodman Games is bringing it back to life again for 5E. This module was written by Jennell Jaquays and published back in 1980 by Judges Guild. Goodman Games previously released a restored scan "tabletop edition" version of this module in 2016, and ran a Kickstarter in 2021 for a Judges Guild Deluxe Collector's Edition, Vol. 2 which included a reprint of Dark Tower that raised $84,612 with 551 backers ($154 per backer).
The new 5E conversion of this game will be balanced characters that are levels 8 to 12, and support higher level characters as well. The conversion to 5E will be led by Chris Doyle, but also include the author of the original work, Jaquays, in the process. It will also feature new cover art as well as a full conversion of all four dungeon levels, the White Tower of Mitra and the Dark Tower of Set, and the Village of Mitra's Fist.
Goodman Games also will release The Temple of Elemental Evil in August (see "Goodman Reopens 'The Temple of Elemental Evil'").