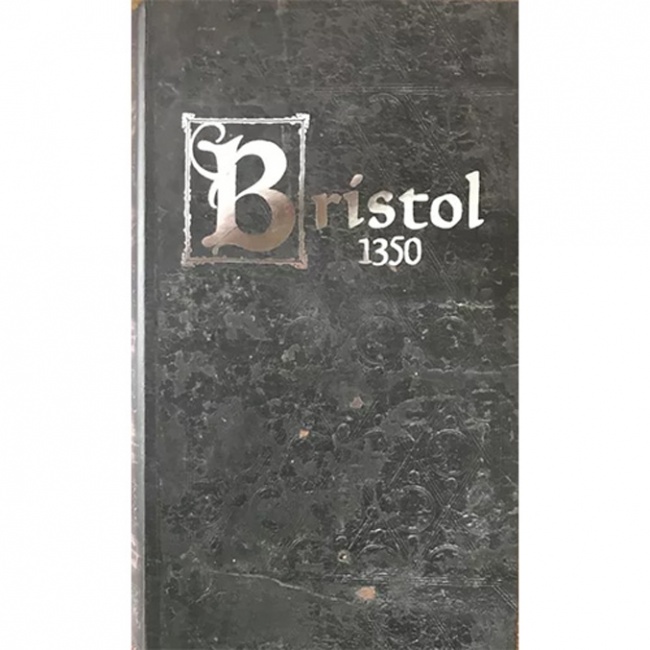 Facade Games will release
Bristol 1350
into retail on April 28.
This is the fourth standalone title in the Dark Cities Series that includes Deadwood 1876 (see "Facade Games Goes West for 'Deadwood 1876'") and Tortuga 1667 (see "Pirate Treachery is the Way in 'Tortuga 1667'"). This time it is set in the town of Bristol during the dreaded Black Death. It is a cooperative racing game where players are trying to escape the plague by making it with their cart-mates to the countryside. The first cart to leave the town full of only healthy villagers escapes and wins the game.
The game comes in a magnetic book box that is designed to look like the book bindings of the time period. It also includes a rubber playmat, 9 wood pawns, 3 miniature carts, 6 rat/apple dice, a linen bag, and 64 cards. There is also a deluxe version that contains an additional 6 coins, 6 cards, and 3 metal carts. This game is for one to nine players, ages 13 and up, and plays in 20 to 40 minutes. The MSRP for this game is $24.99.
Click on Gallery below for full-size images!