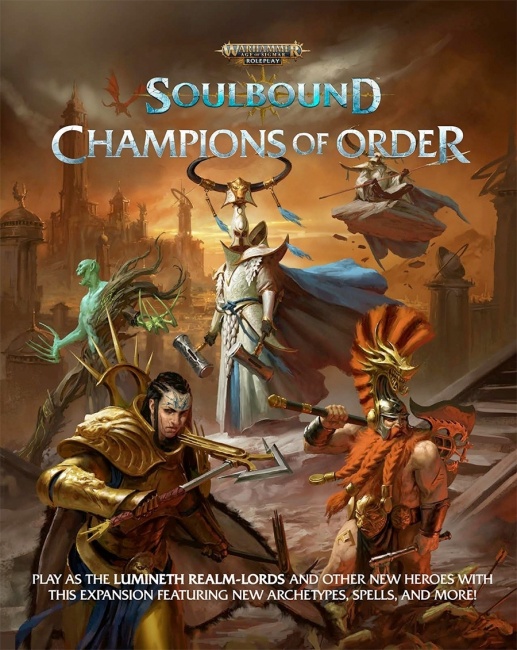 Cubicle 7 unveiled
Champions of Order
, a brand-new sourcebook for
Warhammer Age of Sigmar: Soulbound
, which will be headed for retail in July.
The new details on this book reveal that the Lumineth Realm-Lords will be a new playable faction in the game. Additionally, this book offers several sub-factions as Archetypes. These sub-factions include the Anvils of the Heldenhammer of the Stormcast, the Ironwood Glade of the Sylvaneth, and the Kraith of the Daughter of Khaine. There will also be 30 new Endeavours that players can take on between adventures and a dozen new contracts players can make.
Champions of Order also offers players 100 new Talents, 40 new spells, and 50 new Miracles to choose from, as mentioned earlier (see "Cubicle 7 Sends 'Wrath & Glory' to 'Forsaken System'"). This 144-page hardcover will retail for $39.99.