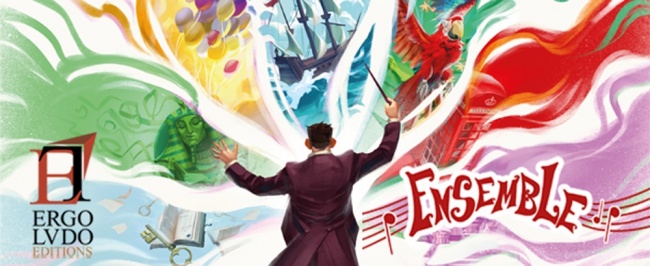 Ares Games inked an agreement with Italian game publisher Ergo Ludo Editions to publish and distribute Ergo Ludo's English versions of their games.
This agreement will begin with the release of Ensemble onto the worldwide games maker. It is a cooperative game for two to ten players the features a limited communication mechanic. Players must vote on cards to match a challenge card on the table and unlock new scenario decks. It is scheduled to arrive in stoers in Q4.
Ares will then publish Ergo Ludo Editions' Cangaceiros, which is a game inspired by the 19th and early 20th century outlaw gangs of Northeast Brazi. Players assume the roles of bandits trying to become the most infamous gang of the Cangaco. Cangaceiros is scheduled for winter 2021/2022.
Ares Games also announced that they have inked a deal with Asyncron Games to distribute Asyncron's Engish edition board games in North America and additional territories (see "Ares and Asyncron Ink a Distribution Deal").