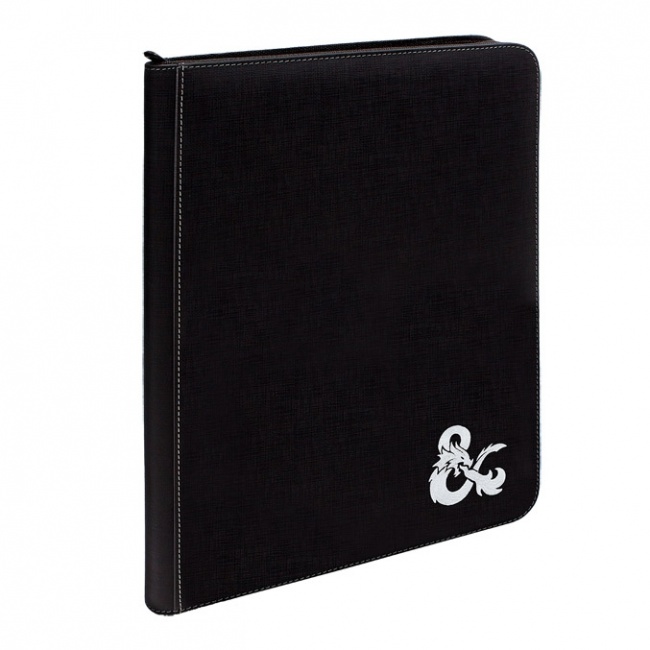 Ultra PRO has announced
Dungeons & Dragons Premium Zippered Character Folio
, a new folio designed to protect
D&D
character sheets, for release into trade in April 2020.
Although D&D players have faced and conquered many different challenges over the last 46 years of the game, one constant challenge continues linger - keeping that battle-worn paper character sheet and its game accessories from getting lost or destroyed! Ultra PRO has players covered with their new Premium Zippered Character Folio which is not only the perfect way to store character sheets, notes, and Spellbook Cards, but also, one classy-looking way to protect these valuable treasures. It's made of high quality materials and has an embroidered silver D&D logo stitched on outer panels. This Folio also includes 10 single-pocket pages for 8 1/2" x 11" character sheets and 6 18-pocket sheets for standard size Spell Cards.
Dungeons & Dragons Premium Zippered Character Folio will retail for $39.99.
Ultra PRO recently released Gamer Pouch: 9" Shark in late 2019. (see "Ga-mer Shark! (Doo, Doo, Doo, Doo...)").
Click on Gallery below for full-size images!