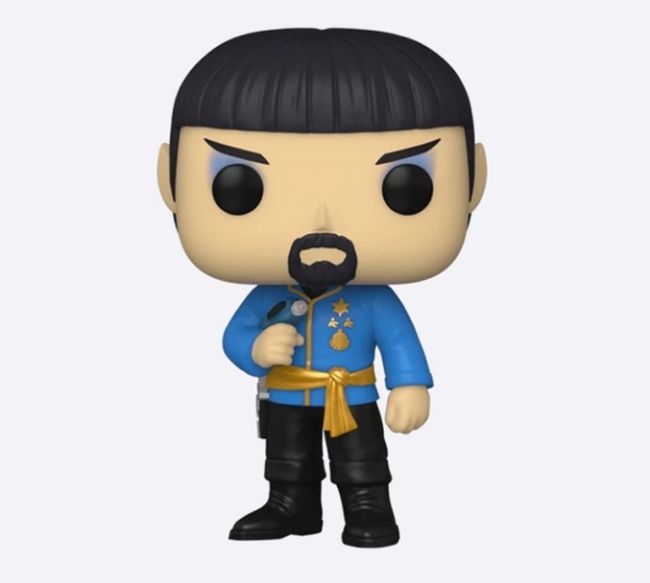 Funko, Inc. unveiled new
Pop! Star Trek
figures that will be coming to retail stores soon.
Mirror Mirror is one of the most celebrated original Star Trek episodes in the entire series. In this episode, Kirk and company are swapped with their evil selves after a transporter malfunction. This introduced the concept of "mirror universes" to the Star Trek franchise and became a story-device that was used several times afterward across various Star Trek series. This new Pop! wave features a Uhura in Mirror Mirror Outfit, a Spock in Mirror Mirror Outfit, a Sulu in Mirror Mirror Outfit, and a Kirk in Mirror Mirror Outfit.
Funko, Inc. also announced new Justice League Pop! Figures (see "Funko Reveals New 'Justice League' Pop! Figures").
Click on Galley below for full-size images!