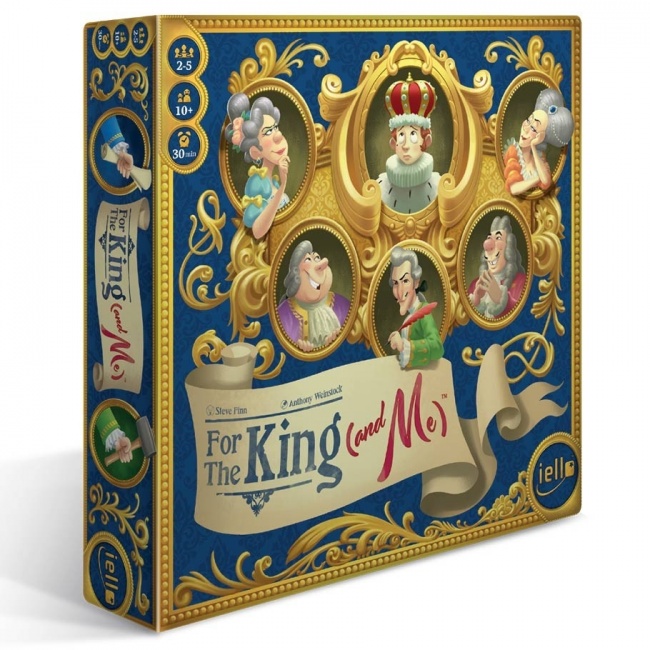 Iello USA will release
For the King (and Me)
, a re-themed version of
Biblios
, into U.S. retail on July 15.
In For the King (and Me), players help a young monarch govern his lands that is not adept at ruling. Players will distribute duties, and use their influence to bid on the most high-profile jobs in an auction phase. The goal of the game is for players to outbid their opponents for the best jobs, and manage their hands to get the most victory points to win the game.
The game box comes with a Government board, 5 Noble tiles, 36 Duty tiles, a Distribution of Cards sheet, and 108 cards. This new version of Steve Finn's Biblios supports two to five players, ages 10 and up, and players in 30 minutes. It will retail for $24.99.
Iello USA also unveiled Little Factory, a board game from Studio GG, for release in summer 2021 (see " Iello USA Unveils 'Little Factory'").