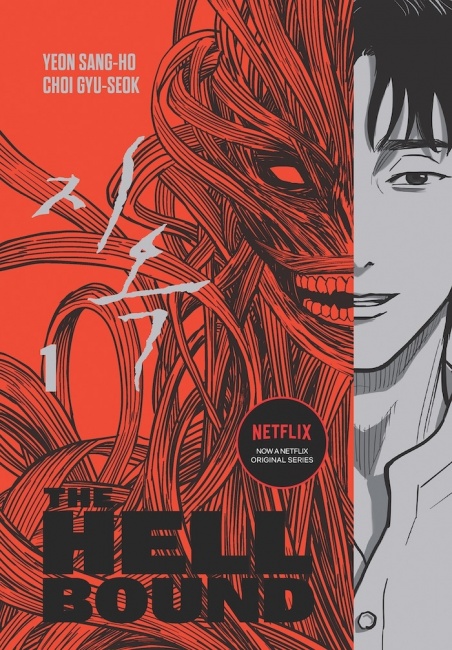 Dark Horse Comics will release
The Hellbound
Volume 1
into U.S. markets on October 26.
This manhwa, which will soon be a Netflix original series, is a horror series where people receive messages from unknown senders that includes their name, that they are going to hell, and the amount of time they have left to live. Supernatural beings manifest and condemn the recipients to hell as their clock runs out. The nation goes into a state of social chaos and increasing hysteria as people find a way to survive the terror.
The manhwa is written by Yeon Sang-Ho, the director of 2016's critically-acclaimed Train to Busan, and translated to English by Danny Lim. The artwork is provided by Choi Gyu-Seok, and this book will retail for $17.99.
Dark Horse Comics also recently unveiled Vampire Hunter D Omnibus Book One TP for release on August 18 (see " Dark Horse Begins Collecting 'Vampire Hunter D' in Omnibus Editions").