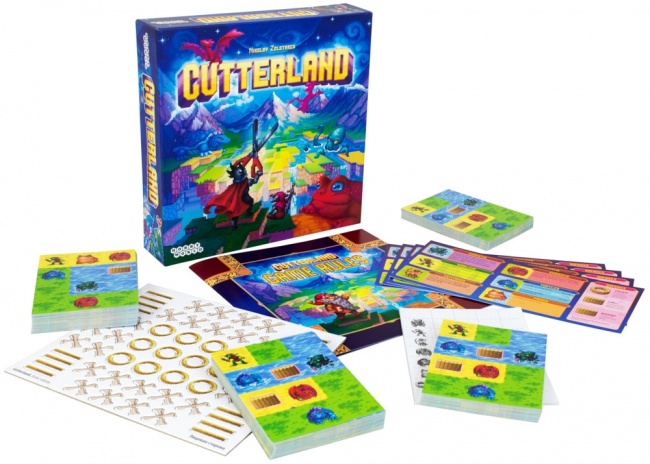 Ultra PRO Entertainment revealed
Cutterland
, a new cut-and-draft tile game by Hobby World, for release in June.
Cutterland has truly "cutting-edge" game mechanics as it requires players to actually cut game components to create fantasy lands and score points. The goal of the game is slice and dice cards with scissors to build up attractive lands with the best creatures on them. This game comes with enough cards for 13 game sessions, but also features a game mode where previously cut up pieces can be used to play.
Cutterland is for two to four players, ages 10 and up, and plays in 40 minutes. It will retail for $20.
Ultra PRO recently released Sweetlandia, a new board game by Stone Blade Entertainment, into retail in March (see "Visit a Land Made of Treats in 'Sweetlandia'").