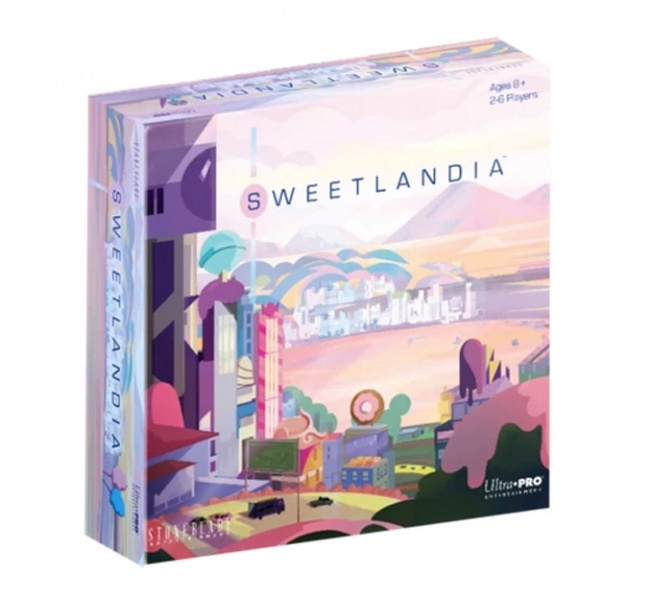 Ultra PRO will release
Sweetlandia
, a new board game by Stone Blade Entertainment, into retail in March.
In Sweetlandia, players take on the roles of urban planners for a city made of treats. They can use bidding cards to get building areas from Gumdrop Garden, Rocky Road, Marshmallow Mountain, Lemonade Lake, Candy Cornfields, and others. Players try to achieve their goals and earn Donuts from Mayor McSweet. The player with the most Donuts at the end of the game wins.
The game box comes with 36 Bidding cards, a Mayor McSweet Bidding card, 60 Location cards, 20 Incentive cards, a score sheet pad, and instructions. This game is for two to six players, ages 8 and up, and plays in 30 minutes. It retails for $15.00.
Ultra Pro also unveiled Cake Batter Booster Deck, a new expansion deck for Killer Bunnies and the Quest for the Magic Carrot by Playroom Games, for release in March (see "Ultra Pro Unveils a New Expansion for 'Killer Bunnies and the Quest for the Magic Carrot'").