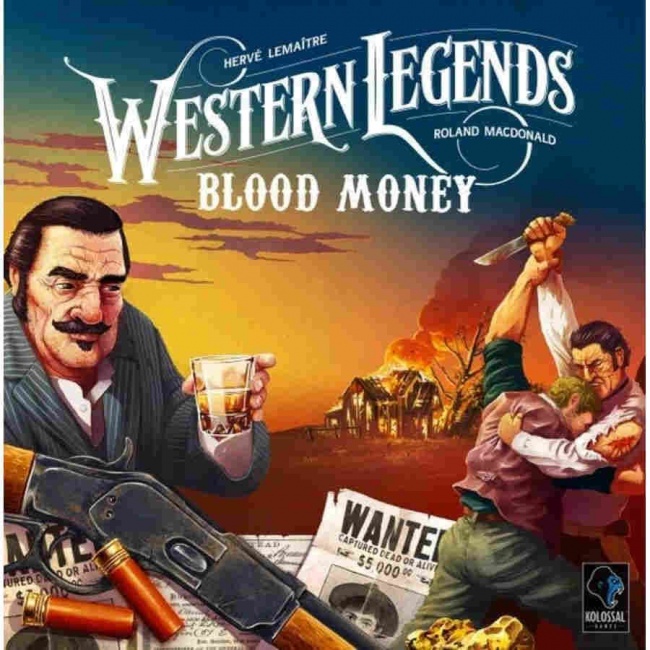 Kolossal Games revealed
Western Legends: Blood Money
, the second large expansion for
Western Legends
board game, for release in Q3.
This expansion adds new of modules to tailor games of
Western Legends
(see "
Matagot Will Release 'Western Legends' Into Trade
"). The expansion comes with a risk die that can improve certain actions, but it comes with the possible negative effect of taking damage. It also offers a legendary story module with a story track and high-reward adventures for players. Additionally, the expansion allows players to purchase deeds to locations and legendary items.
Western Legends: Blood Money
is for two to six players, ages 14 and up, and plays in 60 to 90 minutes. It will retail for $30.00.