The Abrams ComicArts Fall 2021 lineup includes Grace Ellis and Hannah Templer's reimagining of the life of Patricia Highsmith and Brian Fies's Eisner-nominated webcomic, as well as two other original graphic novels. Here's a look: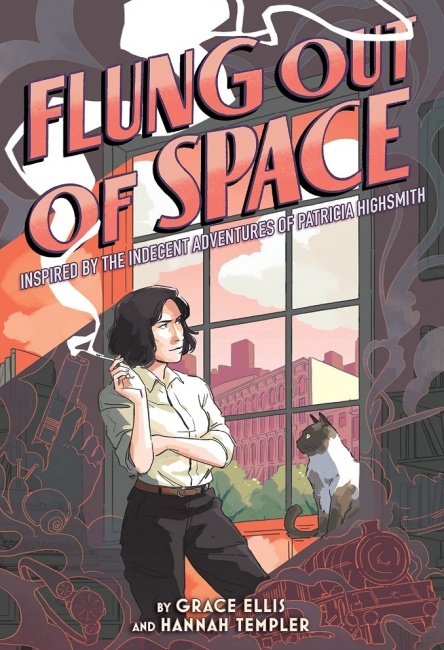 Flung Out of Space,
by writer Grace Ellis (
Lumberjanes, Moonstruck
) and artist Hannah Templer (
Cosmoknights
), is a fictional story about a real person: Patricia Highsmith, the author of
Strangers on a Train
and
The Talented Mr. Ripley.
Highsmith provides plenty of material for Ellis and Templer's imaginary portrait: A lesbian plagued by guilt about her sexuality, she attempted conversion therapy but carried on a series of affairs with women, some of whom she met during therapy. A talented writer, she was also a heavy drinker and smoker and with a strong tendency toward self-sabotage. Ellis and Templer begin their story in the 1940s, when Highsmith was writing comics and working through the story that would eventually become
Strangers on a Train
. Highsmith's biographer, Joan Schenkar, contributed an afterword that provides context for the story. The 208-page, two-color jacketed hardcover will be published in February 2022 with an MSRP of $24.99.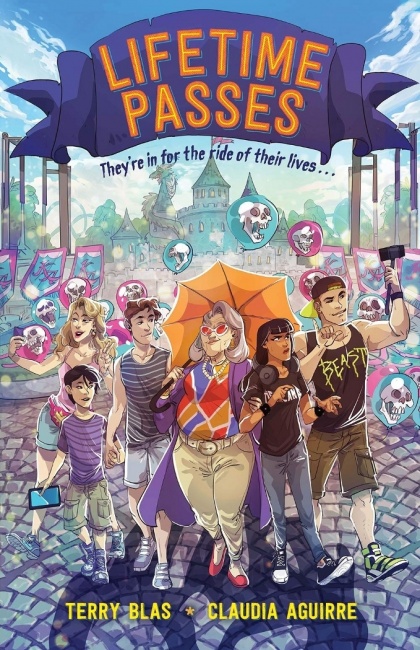 Lifetime Passes
reunites writer Terry Blas and artist Claudia Aguirre, who previously teamed up on
Hotel Dare,
for a darkly funny YA graphic novel about teens who "volunteer" to bring residents of a senior citizen residence to a local amusement park, in hopes that they will benefit from a little-known policy: free lifetime passes for the family of anyone who dies at the park. The teens reason that sooner or later one of their elderly guests will pass on, but their first "client" brings some unexpected revelations about life, death, and the amusement park itself. The 160-page, full-color book will be available in October in two formats, a paperback with an MSRP of $16.99 and a jacketed hardcover with an MSRP of $23.99.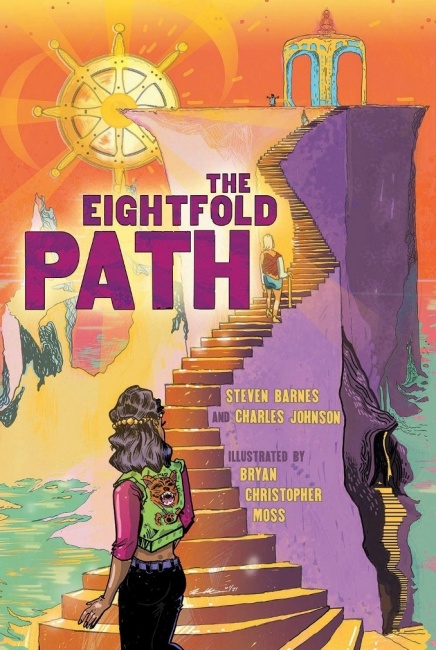 The Eightfold Way,
by writers Steven Barnes and Dr. Charles Johnson and artist Christopher Moss, is a collection of entertaining but deep stories in the tradition of
The Twilight Zone
and
The Outer Limits
(in fact, Barnes wrote an episode of the latter). Eight travelers seeking enlightenment are trapped by a snowstorm on the way to their teacher's temple. As they wait out the storm, the travelers tell stories, and in this classic framework, each of the stories is inspired by Buddhist teachings but influenced by modern science fiction, Afro-futurism, pulp fiction, and other pop-culture media. Together the interlocking tales build up to a larger whole. The 240-page, full-color hardcover will be available in January 2022 with an MSRP of $24.99.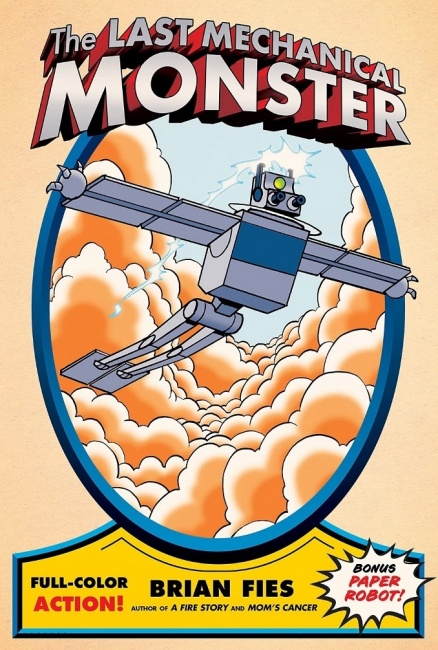 The Last Mechanical Monster,
by Brian Fies, is a lighthearted sci-fi comic with a classic feel. A scientist sics his giant robots on his hometown and is thrown in prison. Many years later, he re-emerges, determined to get revenge but also bewildered by the changes the world has gone through while he was locked away. And something else: For the first time in his life, he is being treated with kindness and is building friendships. Just as he starts to waver, the plans he has laid begin to spin out of control. The book includes a bonus: A four-page section, printed on card stock, that readers can pull out and assemble into a robot of their own. Fies first published this comic online, and it was nominated for the Eisner Award for Best Digital Comic in 2014 and 2015; his previous webcomic,
Mom's Cancer,
won the Eisner in 2005.
The Last Mechanical Monster
is scheduled for January 2022 as a 192-page, full-color hardcover with an MSRP of $24.99.
In addition to their lineup of Marvel books (see "
Abrams Goes Deep Into Marvel History in Fall 2021
"), Abrams will release
Run,
the sequel to the late Rep. John Lewis's memoir
March,
in August (see "
'March' Sequel 'Run' Scheduled
").
Click on our Gallery to see full-size covers!