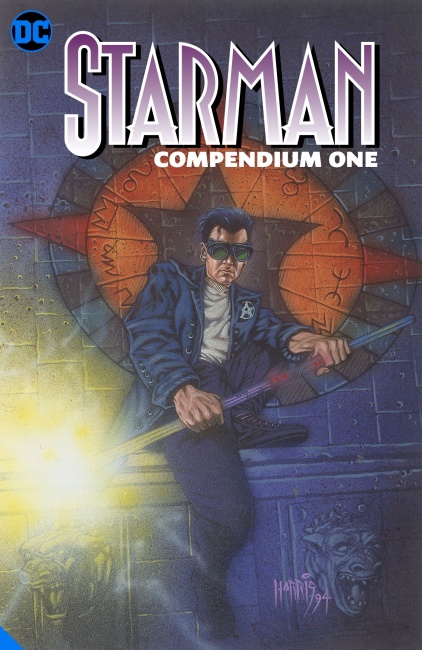 DC Comics will release
Starman Compendium One
on July 17.
Long before Stargirl hit the DC scene (see "'Stargirl' Blasts Through with Official Trailer"), a man by the name of Jack Knight had once picked up the Cosmic Rod to become Starman. This new 1448-page tome to revisits some of classic tales from the mid-90s. Starman battles the Mist, the Shade, and Captain Marvel in this collection written by James Robinson featuring art by Tony Harris, Wade Von Grawbadger, and others. This book collects Starman #0-42, Starman 80-Page Giant #1, Starman Annual #1-2, Starman Secret Files #1, Showcase '95 #12, Showcase '96 #4-5, The Power of Shazam! #35-36, and The Shade #1-4.
The cover showcases artwork by Tony Harris, originally from Starman #0. Starman Compendium One will retail for $59.99 upon release.
Click on Gallery below for full-size images!