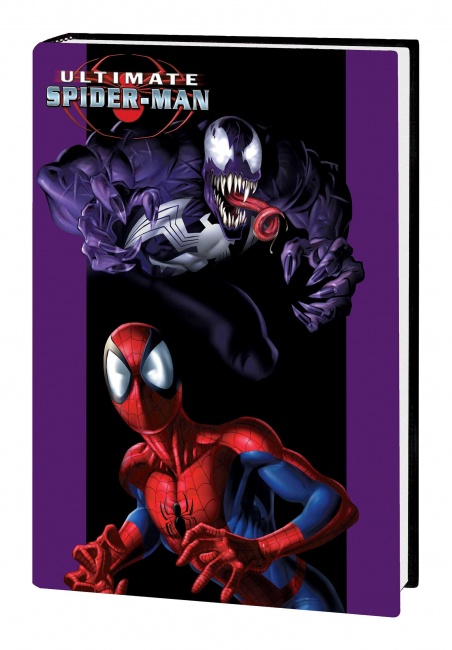 Marvel Comics announced the
Ultimate Spider-Man Omnibus Vol.1 HC
for release on November 17.
Marvel created the Ultimate Universe in 2000, and reinvented Spider-Man comics for the next generation. The Ultimate Spider-Man series tells the tale of Peter Parker in his early days as Spider-Man, and his battles with classic villains like the Green Goblin, Doctor Octopus, and Venom. This omnibus collects Brian Michael Bendis, Bill Jemas, and Mark Bagley's run on the series into a colossal, oversized 1000-page volume. It collects Ultimate Spider-Man (2000) #1-#39 and #1/2 into a single hardcover tome.
Ultimate Spider-Man Omnibus Vol.1 HC will feature three covers. The main cover is done by Joe Quesada, and the DM cover is done by Mark Bagley. The third cover is a Quesada Pin-Up Cover for DM only. This omnibus will retail for $125.00.
Marvel Comics also recently announced an Al Ewing-crafted summer event called "The Last Annihilation" (see "Al Ewing Crafts Summer Event in Marvel's Cosmic Universe").
Click on Gallery below for full-size images!