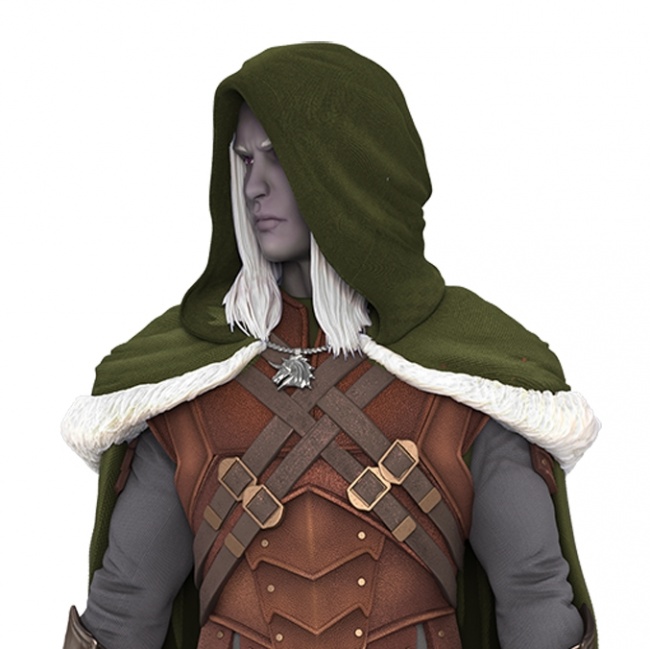 WizKids unveiled
Dungeons & Dragons: Full-Sized Drizzt Foam Statue
for release in September.
WizKids is releasing another new offering as a result of the expansion of its D&D license with Wizards of the Coast (see "WizKids Will Produce a 'D&D'-Branded Paint Line Under an Expansion of Their Wizards of the Coast Licenses"). This full-size statue of Drizzt Do'Urden is replica of a ranger of the North from Forgotten Realms. The sturdy foam statue stands 5' foot 7" inches tall and weighs approximately 47 lbs. It also comes with a removable hood and cloak.
Click on Gallery below for full-size images!