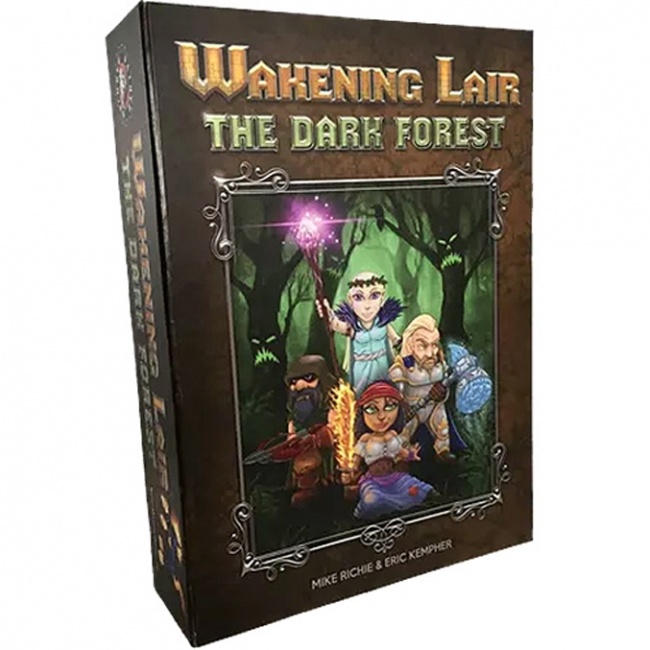 Rather Dashing Games revealed
Wakening Lair: The Dark Forest
, standalone sequel to
Wakening Lair
board game, for release on June 2.
In Wakening Lair: The Dark Forest, players assume roles of one of nine heroes in an adventuring party. Their quest is to explore the forest, and vanquish its denizens. As they clear the forest, players are rewarded with treasure in the form of weapons and magic items. This standalone sequel to comes with components the canbe swapped between this game and the original to create unique gameplay for each.
This game is for one to six players, ages 12 and up, and plays in 45 to 60 minutes. It will retail for $39.99.
Rather Dashing Games is also producing the Wild Kratts Endangered Wildlife Game! for release in Q3 (see "Wild Kratts Teams with Rather Dashing Games").